ID Studio Presents Blakeley White-McGuire and Daniel Fetecua Soto's "The Tongue of the Flame"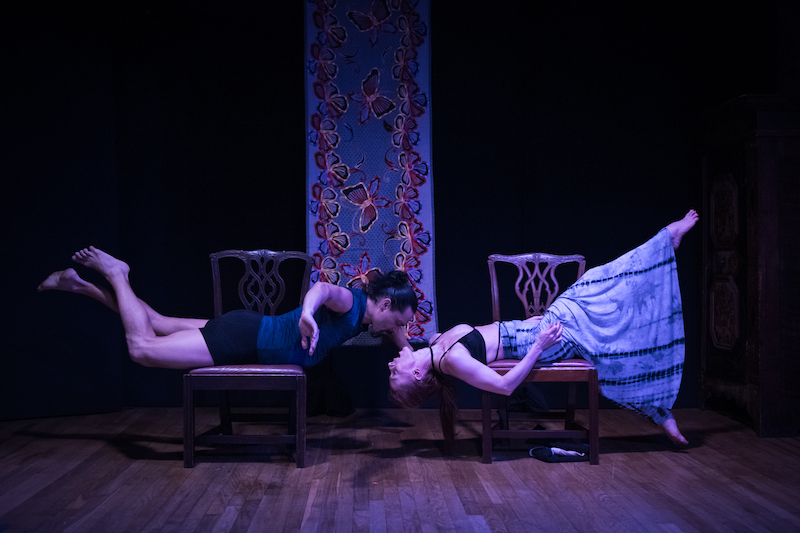 ID Studio presents four evenings of performance of The Tongue of the Flame from May 24-27, 2021 at 8pm at 311 W. 140th Street, Bronx, NY. The Tongue of the Flame is a raw and dynamic dance theater work-in-process created and performed by internationally acclaimed dance artists and choreographers Blakeley White-McGuire and Daniel Fetecua Soto.
Working in the genres of contact improvisation and contemporary modern dance forms they explore control, submission and caretaking as a physical practice. Experimenting with liminality in the realms of love, sexuality and compassion, the artists interrogate the human potential for transformation inside the labyrinth of individual choice. The upcoming performances will showcase this work-in-process as it develops towards the life cycle of an original piece of dance theater featuring the commissioning of a new musical composition by Pablo Mayor and sculpture from visual artist Olivia Kim.
A non-profit arts organization based in the South Bronx in New York, ID Studio Theater Performance and Research Center, Inc. is committed to the artistic and social empowerment of disadvantaged immigrant communities through innovative work in the performing arts. With an active company of professional artists and performers and a network of dozens of theater and arts professionals, ID Studio works within Latino immigrant communities to create new audiences, develop new works, and train new performers and artists.
Tickets are $50 suggested donation to attend in-person or via livestream. Donations are accepted here.
For more information, visit https://thetongueoftheflame.com/.
Image courtesy of The Tongue of the Flame