Boys Ballet Summer Intensive offered in N.C.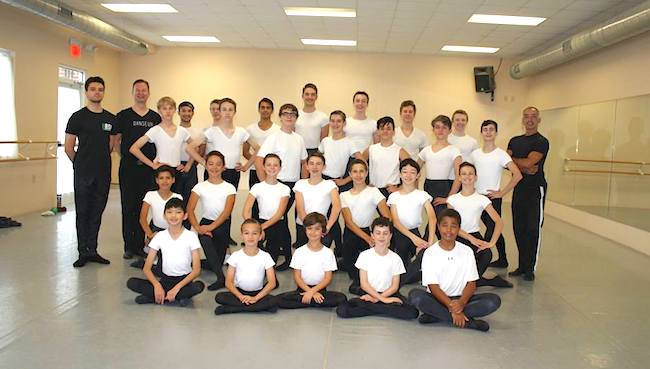 Registration is still open for the Boys Ballet Summer Intensive (BBSI) this August 7-12 in Cary, North Carolina. This intensive is designed specifically for male dancers ages 12-22.
BBSI offers technique classes, variations (repertoire), jumps and turns workshops, weight training and partnering.
This year's faculty includes Peter Stark (Boston Ballet), Olivier Muñoz (Orlando Ballet) and Patrick Frenette (American Ballet Theatre).
All training will take place at the International Ballet Academy (IBA), which provides just under 7,000 square feet for BBSI students. It's home to three spacious studios complete with a multi-level, basket-weave subfloor construction, top-grade Marley flooring, and natural lighting.
Frenette stated, "IBA is my studio of choice when I'm on break from ABT. I enjoy working with the staff and students on projects, or just taking class. I'm looking forward to working with Peter and Olivier at BBSI this year."
To register for BBSI 2017, visit www.boysballetsummerintensive.com.
Photo courtesy of BBSI and IBA.
---