Solar Brand Backpacks help dancers sparkle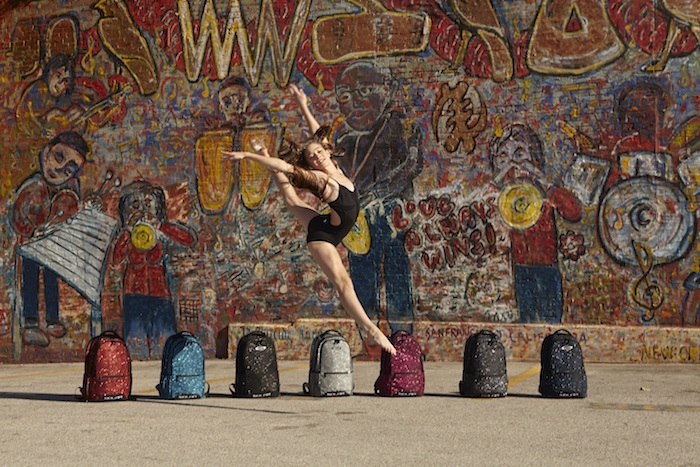 Fresh into the new school year, student dancers are already preparing for this season's upcoming performances and activities – from conventions and competitions, to recitals and auditions. One crucial aspect of preparation many dancers overlook is getting their dance bag ready.
For a dancer, their bag can be a very important and intimate instrument used to hold and protect their essential items. So it's vital that the bag be strong, reliable and generous in space.
Solar Brand Backpacks provide three large compartments, air-mesh padding on the back for increased comfort, designated side-bow holder straps, a heavy-duty top grab handle and two additional side pockets.
The backpacks' spill-proof interior liner is ideal for holding water bottles, snacks, make-up, hair products, lotions, glitter and more.
Yet, what really makes Solar Brand Backpacks stand out is their stylish exterior design with high intensity, non-transferable sparkle fabric. Their goal is to have their sparkle match the personalities of those around the world that wear their products.
To shop their backpacks, mini backpacks and duffles, visit www.TheSolarBrand.com.
Studio owners are invited to call +1 972-383-9334 for information about embroidering their studio logo on the backpacks.
See Dance Informa's 2017 Back to School Guide to shop other products and services for your new school year.
---