Teatro alla Scala Ballet makes rare U.S. visit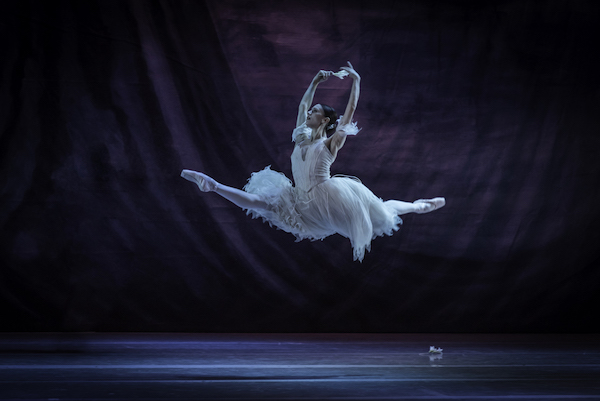 California's Segerstrom Center for the Arts will soon welcome Italy's Teatro alla Scala Ballet Company in an exclusive West Coast engagement. Returning to America for the first time in 16 years, the company will perform Giselle from July 28–30 in Segerstrom Hall.
One of the finest examples of romantic ballet, Giselle is the tale of love, betrayal and redemption between the peasant girl Giselle and Prince Albrecht. It was a triumph at its world premiere in 1841, and its beloved choreography in La Scala's elegant production continues to thrill audiences.
The opening night cast for this Center engagement includes ballet superstar Misty Copeland in the title role with La Scala star Roberto Bolle, making his Center debut as Prince Albrecht. The music, by Adolphe Adam, will be performed live by the renowned Mikhailovsky Orchestra.
Bolle will also perform with The Royal Ballet's acclaimed Marianela Nuñez for the Saturday, July 29 evening performance and the Sunday, July 30 matinee. La Scala Principals Nicoletta Manni and Claudio Coviello, recently starring in Giselle for the La Scala tour in China, will dance the lead roles for the Saturday, July 29 matinee.
Giselle is one of the most popular and most performed classical story ballets. The La Scala production, enriched by Aleksandr Benois' sets and costumes that are part of the Scala's repertoire, features the original Coralli-Perrot choreography in the revival by Yvette Chauviré. Her own moving interpretations of roles such as Giselle celebrated the classical ballet tradition in all its purity. One of the most popular works in recent La Scala seasons and international tours, Giselle is now staged by the La Scala Ballet Company as a homage to Chauviré, the extraordinary artist who recently died. In her version of Giselle, performed at La Scala for the first time in 1950, Chauviré herself starred as the ill-fated peasant girl who dreamt of love and loved to dance.
"The virtuosity of Giselle consists in making the technique invisible," said Yvette Chauviré. "I studied all choreographic elements, entrances and stage exits and the 'downtimes' - if they can be called that - between the enchaînements: the floating of the arabesques and the breathing pose of the arms. When I was dancing, my obsession was to make people forget the physicality of the feet and give the feeling of 'the appearance of a breath.'"
Tickets for Teatro alla Scala Ballet Company start at $29 and are on sale now at www.SCFTA.org. Ballet fans should not miss this rare opportunity to see this world-class company.
Photo: Marianela Nuñez in Giselle. Photo by Carlos Villamayor.
---