Texas dance gala commands attention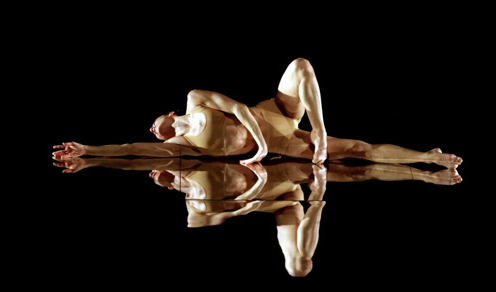 TITAS Presents, labeled "North Texas' foremost presenter of dance", recently announced it will honor the SMU Meadows School of the Arts Division of Dance at its annual Command Performance Gala on May 13 at the Winspear Opera House in Dallas.
Year after year, Command Performance delivers one of the most exciting shows of the season to Dallas audiences. Command Performance brings together the world's best ballet and contemporary dance stars for one dynamic and unforgettable evening. Dance artists from leading companies from across the globe light up the stage with spectacular performances and newly commissioned works.
The 2017 TITAS Presents Command Performance Gala will feature performances by Boston Ballet Principals Dusty Button and Lasha Khozashvilli; MOMIX; aerial dance company BANDALOOP; Alvin Ailey American Dance Theater's Matthew Rushing with Dallas Black Dance Theatre's Claude Alexander III; Beijing Dance Theater's Linshu Feng and Jie Zheng; and SMU Division of Dance alumnus and Bruce Wood Dance Project's Albert Drake. The program will include works ranging from classical ballet to modern to aerial dance – plus three world premieres.
"It is the pyrotechnics of dance, featuring the most exciting, innovative and stunning works being performed today," said Charles Santos, executive director and artistic director of TITAS Presents. "Command Performance has become a standard-bearer dance gala. We are thrilled that so many dance stars want to participate every year."
This year's newly commissioned works include a piece by Bridget L. Moore, the newly appointed artistic director of Dallas Black Dance Theatre, and two new pieces by Beijing Dance Theater.
The 2017 Command Performance honoree, the SMU Meadows School of the Arts Division of Dance, has a long history with TITAS. For 27 years, TITAS Presents presented its seasons at McFarlin Auditorium at SMU, in collaboration with the Meadows School Division of Dance. In 2009, TITAS moved its season to the AT&T Performing Arts Center to become an integral part of the blossoming Dallas Arts District, but continues to work closely with the Meadows School on a variety of programs.
"By honoring the SMU Meadows School of the Arts Division of Dance at the Command Performance Gala, we wanted to recognize not only their outstanding contributions to dance, but also the support that they've provided to TITAS over the years – our partnership made TITAS' first quarter century of presenting possible," said Santos. "The Meadows School's Division of Dance is a vital element of the dance community in North Texas. They have trained an array of star dancers in some of the most important companies touring today, including Paul Taylor Dance Company and Parsons Dance Company. They remain a vital part of our history and success."
Meadows School Dean Sam Holland stated, "We are honored to receive this recognition from TITAS. We value the longstanding partnership that the Meadows School has had with TITAS, and our students continue to benefit from the master classes and performances by the dance companies that TITAS brings to Dallas."
To purchase tickets to Command Performance, visit www.attpac.org/titas.
Photo: MOMIX dancer in Mirror for Botanica show. Photo by Max Pucciariello.
---