2013 UDMA Dance Resource/Costume Shows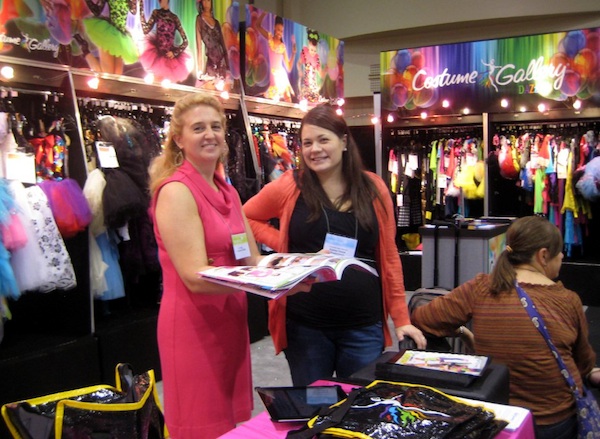 Big news for studio owners and dance teachers! The United Dance Merchants of America (UDMA) is launching its 20th Anniversary Dance Resource and Costume Shows.
This is a very special year for UDMA, and to celebrate, the organization is giving away huge prizes in every city scheduled for a 2013 event.
First, UDMA is giving away $4,000 in UDMA Gift Bucks every Saturday night in every city. Gift Bucks can be redeemed with any favorite UDMA exhibitors. This would be a great prize for a studio owner looking to buy new costumes and supplies for a seasonal concert.
Then, attendees should return to their city's show on Sunday and enter for a chance to win an iPad. All guests can be entered.
The three locations UDMA shows will currently be returning to are: Atlanta, Georgia, on October 5-6, Meadowlands, New Jersey, on October 12-13 and Chicago, Illinois, on October 19-20. Show hours will be Saturday from 12–6 p.m. in New Jersey and Illinois and 3-6 p.m. in Georgia, plus Sunday from 9 a.m.–3 p.m. in all locations.
The annual UDMA Dance Resource and Costume Show was created 20 years ago as the place where attendees could meet the largest gathering of dance vendors under one roof anywhere in the world. It allowed teachers, choreographers and dancers to see the most complete product lines and offerings in person.
Today it's still all under one roof—costumes, competitions, conventions, video and teaching tools, tours, flooring, fundraisers, magazines and many other organizations, all showing their newest products and services to help teachers and studios owners move their studios forward.
To register for a show or to get more information, visit www.UDMA.org. Call 800-304-UDMA (8362), fax 800-517-6070, or e-mail office@udma.org with questions. Dance Informa is a UDMA member.
Photo: United Dance Merchants of America (UDMA) hosting a past Dance Resource and Costume Show. Photo courtesy of UDMA.