2014 Lincoln Center Out of Doors Festival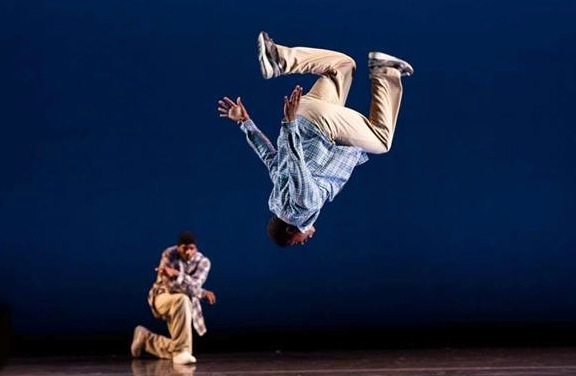 The schedule for this summer's Lincoln Center Out of Doors Festival, which runs from July 20 to August 10, includes nearly 100 free performances that will take place across the plazas of Lincoln Center in New York City.
The 44th season of Lincoln Center Out of Doors, one of the country's longest-running free summer outdoor festivals, features a wide range of music and dance artists, premieres and debuts, family programs and notable anniversaries, and is highlighted by exciting new collaborations with Americana Music Association, Brasil Summerfest, Film Society of Lincoln Center, globalFEST and Seeger Fest.
Bill Bragin, Lincoln Center's Director of Public Programming , stated, "Each year, the character of Lincoln Center Out of Doors changes, but the festival always maintains a common spirit of exploration. This summer, we are proud to partner with so many great new collaborators, as well as longstanding partners like the Caribbean Cultural Center, Center for Traditional Music and Dance and Chinese American Arts Council, to present an extraordinarily diverse line-up of some of the world's greatest artists."
One special dance presentation helping to kick off the festival is the U.S. debut of A Batalha do Passinho ("Battle of the Little Steps"), a company created in 2011 by Julio Ludemir that is comprised of a dozen young dancers from Rio's baile funk music scene. Dancers and two pioneering DJs from Rio will introduce Brazil's national dance phenomenon to American audiences for the first time. Passinho, which means "little step," is a dance style that emerged at popular funk balls in the favelas of Rio in the early 2000s. It had a similar evolution—and is similar in certain stylistic ways—as hip-hop in the U.S., originating with youth on the streets and eventually becoming a popular, national style. Lincoln Center Out of Doors will present the company on July 22, 24 and 26.
On July 22, a documentary about the Passinho scene in Rio, Passinho: Dance Off, will have its North American premiere in a free screening at the David Rubenstein Atrium at Lincoln Center, presented in collaboration with Film Society of Lincoln Center.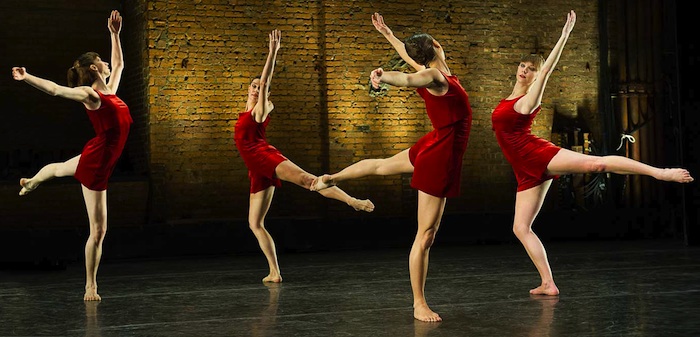 On July 24, preceding a performance by pioneering U.S. hip-hop dance theater company Puremovement, the Passinho dancers will stage a demonstration battle in multiple rounds at the Damrosch Bandshell, to music by DJ Sany Pitbull and MC Smith, two pioneers of the baile funk scene also making their U.S. debuts.
As part of this evening's events, choreographer Rennie Harris' Puremovement will present several recent works in their New York premieres, including: Get It (2012), set to the music of Mandrill; Church (2012), with music by Nuspirit Helsinki; and Spirit Migrations (2013), a trio with music and vocals by Raphael Xavier. Plus, the company will present the 1995 crowd-pleaser Students of the Asphalt Jungle, a tour-de-force for the men.
Another special dance presentation is the acclaimed Paul Taylor Dance Company returning to the festival to cap off its 60th-anniversary season. Two of Taylor's most beloved masterworks Aureole (1962) and Piazzolla Caldera (1997), and a rare revival of an experimental early work, Fibers (1961), will be presented. Taylor is a cultural icon and one of history's most celebrated artists, part of the pantheon that created American modern dance. August 1 will mark PTDC's ninth appearance at Lincoln Center Out of Doors.
In addition, dance enthusiasts can see Pam Tanowitz Dance in two works set to live orchestration on July 25, Camille A. Brown and Dancers' thought-provoking dance-theater work Mr. TOL E. RAncE on August 2, Ragamala Dance's Song of the Jasmine on August 7 in its New York premiere, and Philadelphia-based Kun-Yang Lin/Dancers in the New York premiere of Be/Longing 2 set to original music by Cory Neale on August 7.
Visit LCOutofDoors.org for more information. All events are free; no tickets required. Most performances take place on Lincoln Center's Plazas between Broadway and Amsterdam Avenues, from West 62nd Street to West 65th Street.
Photo (top): Rennie Harris' Puremovement will perform on Thursday, July 24 at Damrosch Park Bandshell as part of Lincoln Center Out of Doors. Photo (left): Pam Tanowitz Dance will perform at the Damrosch Park Bandshell on July 25 as part of Lincoln Center Out of Doors 2014. Both photos by Christopher Duggan.