2014 Miami Dance Festival starts in April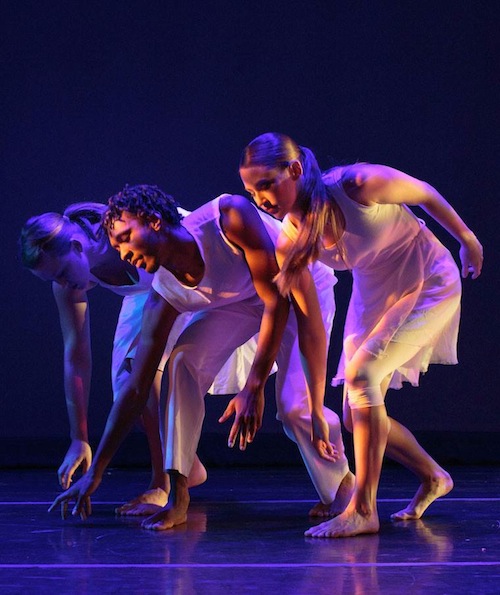 Miami Dance Festival celebrates its 11th edition between April 3 and May 15 with eight events and one panel discussion that will present a diverse palette of dance works in an array of genres and styles.
Established by the Founder and Artistic Director of Momentum Dance Company, Delma Iles, the festival is a combined effort of her dance company and other dance companies such as The PGK Dance Project (of San Diego, CA). Their combined mission is to move and inspire attendees with newly choreographed performances as well as the classics.
Momentum Dance Company will again perform last year's hit High Tide choreographed by Delma Iles. The jazzy, modern work demands high energy and stamina from Momentum's dancers with fast footwork, unusual jumps and lifts as well as constant changes of direction. It premiered last February at the West Florida Dance Festival and made its Miami premiere in Momentum's 2013 Spring Season at the Colony Theater.
Soloist Emily Noe is expanding her untitled work from last season to include a larger group of dancers, playing with ideas of ghosts and illusion. The exquisite music by Scriabin will be played by Dr. Alan Ngim, one of Iles' colleagues at the Miami Dade College Department of Arts and Philosophy.
This year's historic modern dance work is To the West, by modern dance pioneer Eleanor King. This powerful solo will be performed by Momentum Principal Dancer Barbie Freeman. It evokes a mountainous western landscape with high cliffs, and deep rivers. The human being is dwarfed and awed by its grandeur, but persists with a courageous pioneering spirit as she makes her way in this glorious new territory. Freeman is being coached by Dr. Andrea Seidel of FIU, who learned the work directly from its creator. The original piano score will also be played by guest artist Dr. Alan Ngim.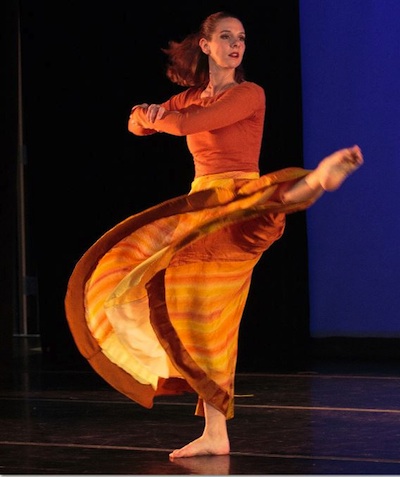 "Our goal is to showcase dance as an accessible art form," Iles says. "We hope to inspire and move our festivalgoers through the movement of our incredibly talented dancers and industry heroes."
The Miami Dance Festival kicks off Thursday, April 3 at 6 p.m. with a family-friendly pop-up performance at Midtown Shopping Center by The PGK Dance Project. It will continue on Saturday, April 5 with performances by Momentum Dance Company and The PGK Dance Project at the Byron Carlyle Theater, located at 500 71st Street in Miami Beach. San Diego's The PGK Dance Project will have its Miami debut through these performances, featuring its six well-trained dancers in new works by: Donna Scro, Kahmla Somphanh (formerly of ODC/Dance), Anjanette Maraya-Ramey, Michael Nickerson-Rossi (of Nickerson-Rossi Dance), Peter Kalivas and Geoffrey Gonzalez (formerly of Rasta Thomas' Bad Boys of Ballet).
Kalivas' signature solo work Stifling will make its Miami debut, being performed by Heather Dale Wentworth of Ailey II, The Jamison Project, Sean Curran Company/NYC, Malashock Dance and SD Ballet.
On Tuesday, April 15 at 6:30 p.m., the festival presents The Poetry Project, co-sponsored by the MDC Wolfson Department of Art and Philosophy. Momentum dancers invite audience members to read poems by local poets and the dancers' movements show the audience the sequence of the poems. Poems are curated by MDC faculty member Michael Hettich. This free event will take place at Miami Dade College's Wolfson Campus.
Next, Afternoon of the Phoenix will be presented on Sunday, April 27 at 3 p.m. A collage of performances in dance, music and theatre from some of South Florida's finest performing artists and companies, it celebrates the grand re-opening of the Performing Art Network's facilities, which were destroyed by a fire. Like the legendary phoenix, this North Miami treasure again rises from the ashes as dancers, musicians, actors and mimes entertain and inspire. Food and drink will be provided by some of North Miami's favorite restaurants.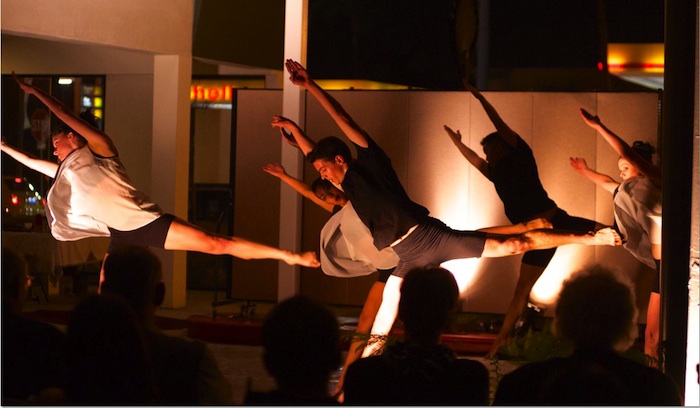 On Sunday, May 4 at 3 p.m., Ritmo y Pasion, a world premiere flamenco event, will be presented at the new Performing Arts Network. Artists from around the U.S, Latin America and Spain, led by the world-renowned master teacher, choreographer, soloist and Artistic Director Ilisa Rosal, will perform spellbinding flamenco dance. With its spectacular footwork, precise athleticism and vibrant energy, flamenco is at once sensual and spiritual, raw and refined, and filled with both restrained passion and electrifying release, making it a powerful and passionate evening. This production will also incorporate live music, created and arranged by guitarists of El Sivi and Alex Jordan, along with singer Almudena from Spain.
A panel discussion on dance criticism with Artburst writers will be hosted Tuesday, May 6 at 7 p.m. at Gables Public Library, located at 3225 Segovia Avenue in Coral Gables. Then Wednesday, May 7 will bring Festival Film Night, screening Fame at Miami Beach Cinematheque. Fame, starring Debbie Allen, tells the story of young performers studying at New York's High School of the Performing Arts. Students from Miami's own Fame-like school, New World School of the Arts, will be on hand to talk about their experiences and aspirations.
Finally, on Thursday, May 15 at 7 p.m., the festival will present An Evening of Water Ballet at the National Hotel pool deck, located at 1655 Collins Avenue in Miami Beach. This free performance features Etude, plus the premiere of a new water ballet.
The 11th edition of the Miami Dance Festival runs during the months of April and May. For more information and to purchase tickets, visit www.momentumdance.com.
Photo (top): Momentum Dance Company in High Tide at Colony Theater for the Miami Dance Festival. Photo by Tom Clark. Photo (middle): Dancer of Momentum Dance Company. Photo courtesy of Momentum Dance Company. Photo (bottom): Dancers of The PGK Dance Project. Photo courtesy of The PGK Dance Project.