2015 Miami Dance Festival kicks off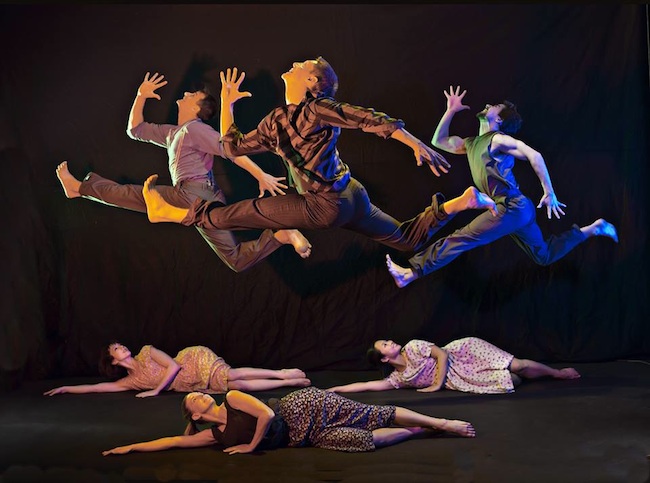 Miami Dance Festival kicked off its 12th season last weekend, offering performances by Momentum Dance Company at the Colony Theater in Miami Beach. Founded by Momentum's Artistic Director Delma Iles, the Festival is now gearing up for shows by New York City's Carolyn Dorfman Dance and Miami's Ballet Flamenco La Rosa, and many community events, including a family day, panel discussions and a film screening.
Carolyn Dorfman Dance, known for its athleticism, dramatic nuance and musical range, returns to the Festival after first performing in 2007. On April 18, the company will present the Florida premiere of Dorfman's highly acclaimed Interior Designs, as well as The Klezmer Sketch and Narcoleptic Lovers by Doug Elkins. The company will also give a free lecture/performance at Miami Dade College's Wolfson Campus titled Art and Legacy/The Power of Art to Transform Lives on April 14.
On April 19, a mixed bill featuring Ballet Flamenco La Rosa, The Dance Now! Ensemble, Tango Axis, Atma Dance, Momentum and various independent choreographers will be presented, celebrating South Floridian dance.
Family Day will be on May 9 at 11 a.m. with the story of Alice in Wonderland being presented at Coral Gables Public Library. On May 14, a collaborative improvisational program with guest artists and percussionist J.J. Freire will be presented at St. John's On the Lake United Methodist Church. Plus, on May 21, An Evening of Water Ballet will premiere at the National Hotel pool deck.
Then, for a rousing finale, the Festival chose the world premiere of El Padre, a new flamenco dance-drama by Ballet Flamenco La Rosa Artistic Director Ilisa Rosal. Rosal has made an international name for herself by taking flamenco into dramatic narrative using important literary works as a point of departure. El Padre is inspired by August Strindberg's "The Father." The performance features live music and guest artists from Spain and Sweden for the company's 30th anniversary season.
For more information, visit www.momentumdance.com.
Photo courtesy of Carolyn Dorfman Dance.