2019 award recipients announced at annual Bessie Awards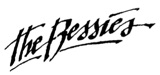 The NY Dance and Performance Awards, The Bessies, New York City's premier dance awards honoring outstanding creative work in the field, have announced the complete list of 2019 award recipients at the 35th annual Bessie Awards. Obie and Bessie Award-winning performance artist Justin Vivian Bond hosted this year's ceremony, which was held at NYU's Skirball Center for the Performing Arts.
Executive Director Lucy Sexton and Managing Director Heather Robles welcomed the 800-plus artists and supporters of the New York dance community who had gathered to celebrate the nominees, winners, and The Bessies' 35th anniversary. The ceremony featured a performance by Camille A. Brown & Dancers in Migration, the finale from Brown's acclaimed 2017 work ink, her trilogy on race, culture, and identity. The evening also included an excerpt of 2019 Outstanding Breakout Choreographer Daina Ashbee's Laborious Song, performed by Benjamin Kamino, and a new work choreographed by Hope Boykin featuring Jeroboam Bozeman, presented in tribute to Joan Myers Brown, this year's Lifetime Achievement honoree. As part of the annual In Memoriam section, members of Stanley Love Performance Group made a special appearance in a simple procession commemorating the members of the NYC dance community who passed away this year.
Tony Award-winning performer, teacher, and theater producer George Faison presented Joan Myers Brown with the 2019 Lifetime Achievement in Dance Award. Kevin Tarrant, the lead singer of the intertribal drum and dance troupe SilverCloud, presented Louis Mofsie with the 2019 Award for Outstanding Service to the Field of Dance for his work with Thunderbird American Indian Dancers. Other presenters included Ephrat Asherie, Noah Paul Catala, Violeta Galagarza, Catherine Galasso, Tiffany Geigel, Lauri Hogan, Sara Mearns, Edie Nightcrawler, Arielle Rosales, Sue Samuels, Jennifer Tipton, and Jawole Willa Jo Zollar.
All of the awardees and nominees received a $500 honorarium, courtesy of a grant from the Doris Duke Charitable Foundation.
The awards ceremony will be broadcast on Sunday, November 17, at 8pm on WNET's ALL ARTS, an unprecedented new broadcast channel, streaming platform, and website dedicated to arts and culture 24/7.
For more information about The Bessies, visit www.bessies.org