2020 One Body One Career Intensive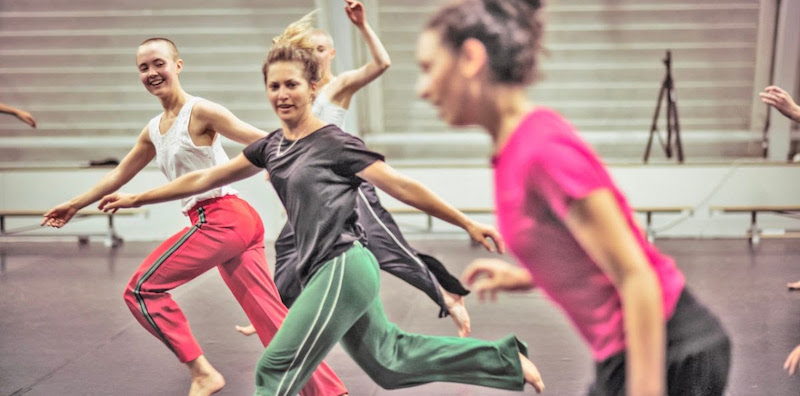 After a wildly successful first OBOC in North-America and an equally successful return of the OBOC to Amsterdam in 2019, the OBOC 2020 will take place in both North-America and Europe again this year: from 22 June – 4 July in Montréal and from 25 July – 4 August in Amsterdam.

OBOC is THE hub for everyone interested in knowing more about Countertechnique, and brings together participants from all over the world to delve into Anouk van Dijk's Countertechnique method, to learn invaluable skills for their career, and to build connections around the globe.

Initiated by Anouk van Dijk in 2006, the OBOC is an intensive for professional dancers and advanced dance students interested in pursuing a long, healthy and successful career in dance. First-time participants will gain a detailed introduction to the distinct elements and methodology that form Countertechnique, while returning participants will have the opportunity to deepen and expand their understanding. Through physical practise, theory, discourse and creative workshops, participants will gain a set of practical tools that they will be able to draw from and apply in their daily dance practice and through performance seasons.
Working intensely with Countertechnique Founder and former Chunky Move Artistic Director Anouk van Dijk, and her long-time collaborators Master Teacher Nina Wollny, Senior Teacher Niharika Senapati, Alexander Technique Teacher Tom Koch, and Countertechnique Teachers James Vu Anh Pham, Joy Davis and Kira Blazek Ziaii, this year's two OBOCs offer a wealth of information to both first time and returning participants.
The OBOC consistently draws a mix of participants from around the world including North America, Asia, Europe, South-America, the Middle East, Russia, Australia and New Zealand. The OBOC is the ultimate opportunity to immerse yourself in Countertechnique, and also an amazing event to meet international dancers, teachers and choreographers, who are interested in pursuing long careers and who love dancing!
Applications for the OBOC close on Sunday 12 January 2020.
More information on their website
Image courtesy of OBOC