20th Anniversary of Stars of The 21st Century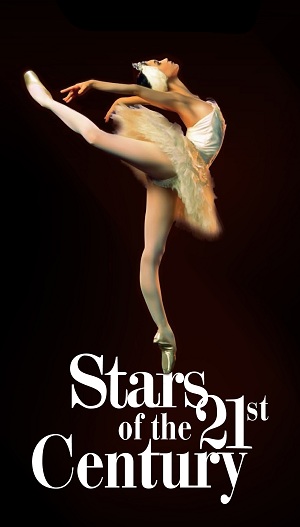 The 20th anniversary performance of Stars of the 21st Century will be held this October 18 at 7:30pm at David H. Koch Theater, Lincoln Center, NYC.
This year's Stars of the 21st Century performance will feature Alvin Ailey American Dance Theater's Alicia Graf Mack and Jamar Roberts; Bolshoi Ballet's Svetlana Zakharova, Olga Smirnova and Semyon Chudin; Complexions Contemporary Ballet's Desmond Richardson; The Mariinsky (Kirov) Ballet's Maria Shirinkina and Vladimir Shklyarov; National Opera and Ballet of Ukraine's Katerina Chebykina and Denis Matvienko; Royal Ballet's Sarah Lamb and Erik Underwood; Staatsballett Berlin's Elisa Cabrera, Nadijda Saidakova, Vladimir Malakhov and Mikhail Kaniskin; and the Vienna State Opera Ballet's Olga Esina and Eno Peci.
Stars of the 21st Century is an annual international ballet event that has taken to the stages of Paris, Cannes, Bucharest, Panama City, New York, Toronto and Moscow to great acclaim, bringing together unforgettable one night only performances of international dance companies and unforgettable dancers.
For more information visit www.starsofthe21stcentury.com