24Seven Dance Convention preps for 2015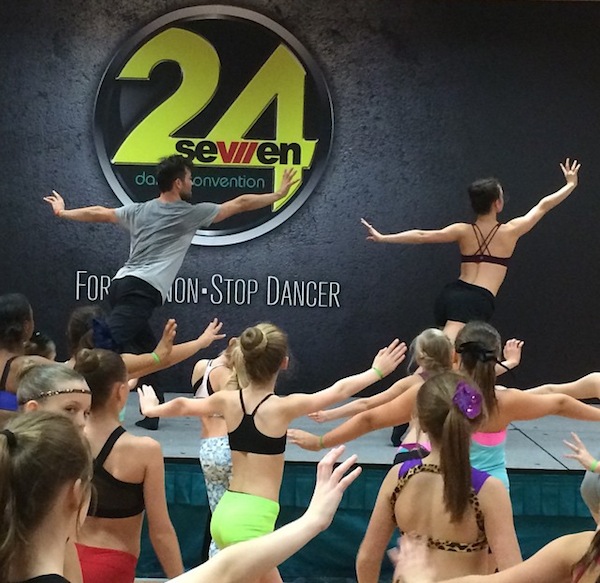 One of Break the Floor Productions' many exciting dance events, 24Seven Dance Convention is currently prepping for 2015. After eight events this fall, 24Seven will be kicking it into high gear in the new year with 19 more events before mid-May.
The convention and competition for "the non-stop dancer", 24Seven is renowned for its industry savvy faculty, including Sonya Tayeh, Danny Wallace, Anthony Russo, Brooke Pierotti, Jess Hendricks, Lauren Adams, Francisco Gella, Randi Kemper, Hefa Tuita, Cooper Zamorano and everyone's favorite, tWitch.
The convention's workshops give dancers an opportunity to work with some of the best choreographers, dancers and teachers on the scene while the competition lets participants show off their skills.
Combine amazing educators with state-of-the-art technology and a streamlined administrative team, and what do you get? A great weekend of dance with 24Seven Dance Convention!
In 2015, 24Seven will tour to Rochester, Meadowlands, Denver, Salt Lake City, Monterrey, Detroit, Los Angeles, Las Vegas, Pittsburgh, Atlanta, Seattle, Cincinnati, Houston, Orlando, Dallas and Santa Clara. For tour dates, see www.24sevendance.com.
Photo: Kyle Robinson of Shaping Sound Dance Company, left, with a 24Seven National Teen Female Beat Dancer working with Juniors in class in the first-ever Birmingham event recently. Photo courtesy of 24Seven Dance Convention.