25th Anniversary of Nai-Ni Chen Dance Co.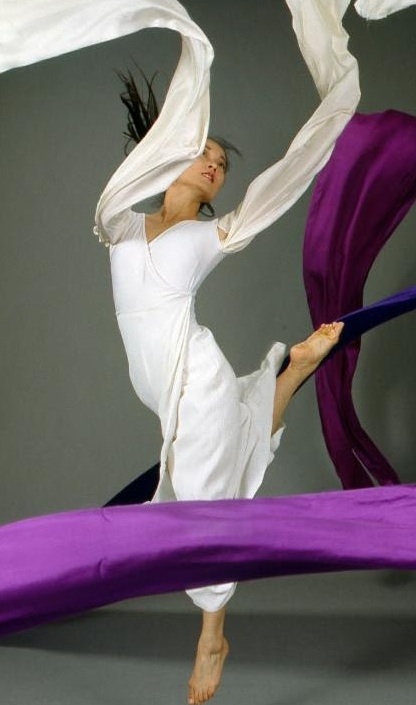 The Nai-Ni Chen Dance Company celebrates its 25th Anniversary Season with performances featuring repertory works and a world premiere on Saturday, April 26 at 8 p.m. and Sunday, April 27 at 3 p.m. All choreographic works will be performed to live music by Artistic Director and Choreographer Nai-Ni Chen's frequent collaborators over the last 15 years.
Noted for the richness of both the dance and music elements of her performances, Chen will present her company of dancers joined by eminent musician/performers Joan La Barbara, the Ahn Trio, Glen Velez and the Prism Saxophone Quartet. Performances will be held at the Peridance Capezio Theater, located at 126 East 13th Street in NYC.
For the season premiere, Not Alone, Chen was inspired by a famous Tang Dynasty poem by Li Bai, entitled Drinking Under the Moon. Her new work is an exploration into the realms of identity, independence and introspection. Chen questions if one can truly be alone with the multiple identities and roles we play every day, as well as our struggle to be independent. The Prism Saxophone Quartet will perform a score by Chen Yi, a contemporary composer from Guangzhou, China.
Internationally known artist Joan La Barbara will appear for Incense, a quartet in which her voice is heard over a tape, commissioned by the company in 2011. Incense has been performed on company tours since then across the U.S. and to Asia and Europe.
The glamorous Ahn Trio will perform original music by Kenji Bunch for the energetic and exciting sextet Grooveboxes, excerpted from their full-evening collaboration with Nai-Ni called Temptation of the Muses, created in 2010 and also seen on tours across the U.S. and Canada, as well as New York seasons.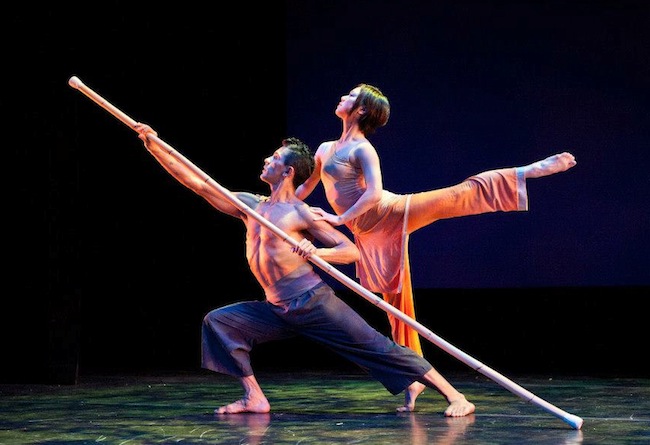 Glen Velez, a four-time Grammy Award winner, one of the world's leading hand-drum masters and an expert in Central Asian music, composed the score for Chen's Whirlwind, created in 2013 for an ensemble of eight dancers. Velez will appear in an excerpt of this new work with the company.
Following the concert, the choreographer, composers and musicians will share their thoughts with the audience about the unique experience of collaborating in the creation and performance of a live music and dance union, one that crosses genres and cultures.
The dances of Nai-Ni Chen have been described as "endlessly proliferating forces of cosmic energy" by The New York Times. A blossom of color, energy and motion, they often blend the freedom of American modern dance with the grace and splendor of Asian art.
For more information on Nai-Ni Chen Dance Company or to book tickets to the company's 2014 New York season, head to www.nainichen.org.
Photo (top): Nai-Ni Chen. Photo by Carol Rosegg. Photo (below): Dancers of Nai-Ni Chen Dance Company perform On the River of Dreams in 2011. Photo by Joseph Wagner.