3 Days of Tap Master Classes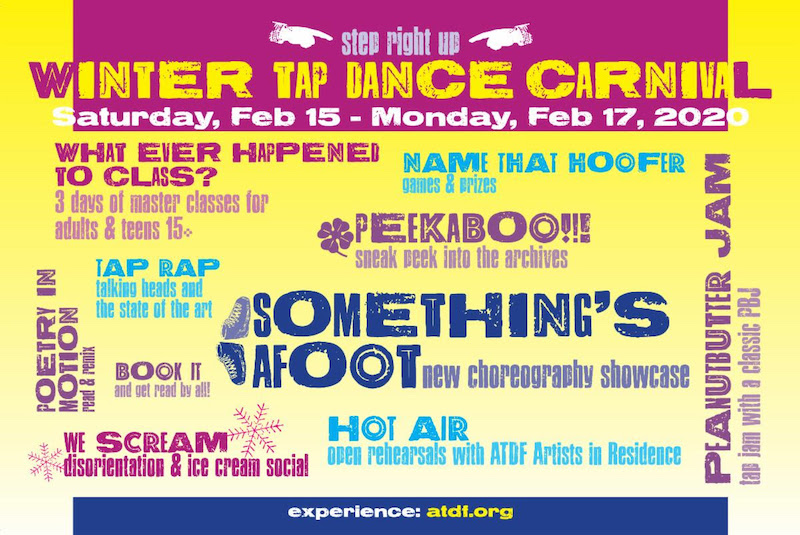 Dancer's can enjoy 3 days of Tap Master Classes from Saturday, February 15 – Monday, February 17, 2020 at a fundraising event for ATDF's ongoing ADULT education programs at the American Tap Dance Center.
The event includes: Films, Food, Talks, Fun, Games, Raffle, Open Rehearsals, a Jam Session and Something's Afoot (a new choreography showcase).
The Participating Teachers are: Tamisha Anthony, Vikas Arun, Megan Bartula, Brenda Bufalino, Christina Carminucci, Liz Carroll, Barbara Duffy, Craig Fuchs, Felipe Galganni, Susan Hebach, Margaret Morrison, Max Pollak, Ramita Ravi, Dolores Sanchez, Tamii Sakurai, Leonardo Sandoval, Lynn Schwab, Samara Seligsohn, Randy Skinner, Tony Waag, Joseph Webb & more.
For further information visit: Register Here!