39th Spoleto Festival presents Dance Series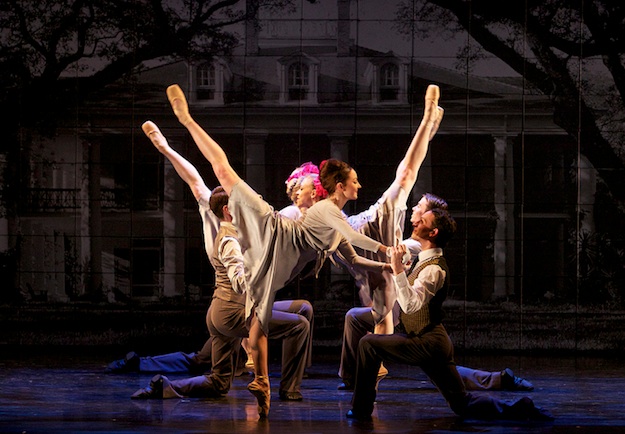 The 39th season of Spoleto Festival USA, a premier performing arts festival taking place each spring in Charleston, South Carolina, was announced by Festival General Director Nigel Redden in January. The program runs May 22 through June 7, 2015, and features some exciting dance performances in addition to the opera, theater, circus and music shows.
The 2015 Dance Series – sponsored by BlueCross BlueShield of South Carolina –presents Scottish Ballet's acclaimed adaptation of Tennessee Williams's A Streetcar Named Desire, and performances by Trisha Brown Dance Company and Shen Wei Dance Arts. Plus, in a highly anticipated world premiere, cellist Ashley Bathgate will collaborate with dancer Lil Buck, named The Wall Street Journal Magazine's 2014 Performing Arts Innovator of the Year.
Scottish Ballet has built a reputation for taking classic stories and creating groundbreaking works. This will be evident in its internationally acclaimed production of A Streetcar Named Desire, which will be performed in the College of Charleston's Sottile Theatre over opening weekend on May 22–24.
Director Nancy Meckler and choreographer Annabelle Lopez Ochoa's production maintains the complexity of Tennessee Williams's original form, using physical vocabulary to tell the story of Blanche DuBois, Stanley, and Stella. The work is set to a score by Peter Salem incorporating the sounds of New Orleans jazz.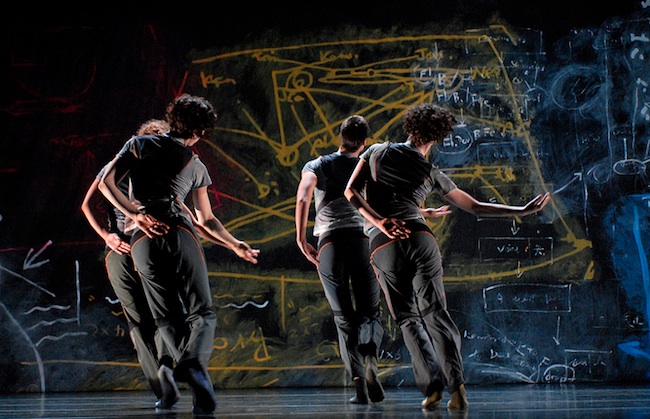 Trisha Brown Dance Company, on the other hand, will perform four works showcasing the ensemble's definitive postmodern style – If you couldn't see me, Rogues, PRESENT TENSE and the iconic Set and Reset, featuring sets and costumes by Robert Rauschenberg and music by Laurie Anderson. Performances are set for May 29-31 in the Emmett Robinson Theatre at College of Charleston.
That same weekend at the Woolfe Street Playhouse, the Memphis jookin' sensation Charles "Lil Buck" Riley pairs his elastic, elegant street dance with cellist Ashley Bathgate's musical accompaniment in the world premiere collaboration What Moves You. While it's not his first time working with a cellist – Lil Buck was launched into the spotlight for a 2011 performance with cellist Yo-Yo Ma – it is his first time working with Ashley Bathgate, a member of the adventurous group Bang on a Can All-Stars. It will also be his first time performing at Spoleto and What Moves You promises innovation and inspiration set to music ranging from J.S. Bach to contemporary composer Yoav Shemesh.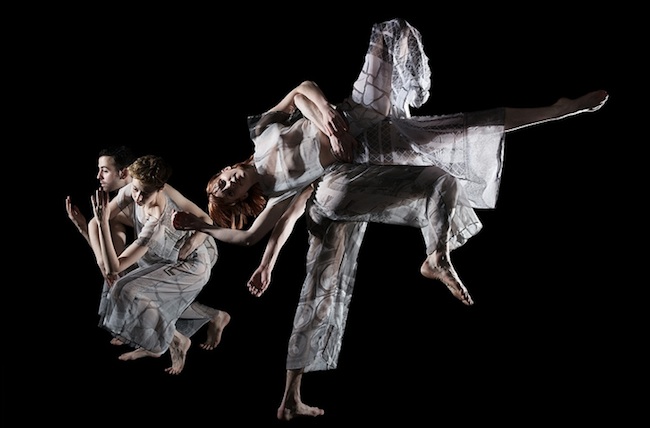 On June 5–7, Shen Wei Dance Arts will perform its celebrated work Map set to selections from Steve Reich's The Desert Music, and a new work called Untitled # 12 originally conceived for a museum performance at Art Basel Miami Beach. The work will have its first theatrical performance at the festival and feature Shen Wei's recent series of large-scale abstract paintings as part of the set design in the College of Charleston's Sottile Theatre.
For more information on the 2015 festival, which features artists from nine countries and across the U.S. in more than 150 performances total, visit spoletousa.org. Tickets are now available online or at 843-579-3100.
Photo (top): A Streetcar Named Desire by Scottish Ballet. Photo by Andrew Ross. Photo (left): Shen Wei Dance Arts in Map. Photo by Briana Blasko. Photo (bottom): Trisha Brown Dance Company in Set and Reset. Photo by Julieta Cervantes.