4th Project Dance London set for July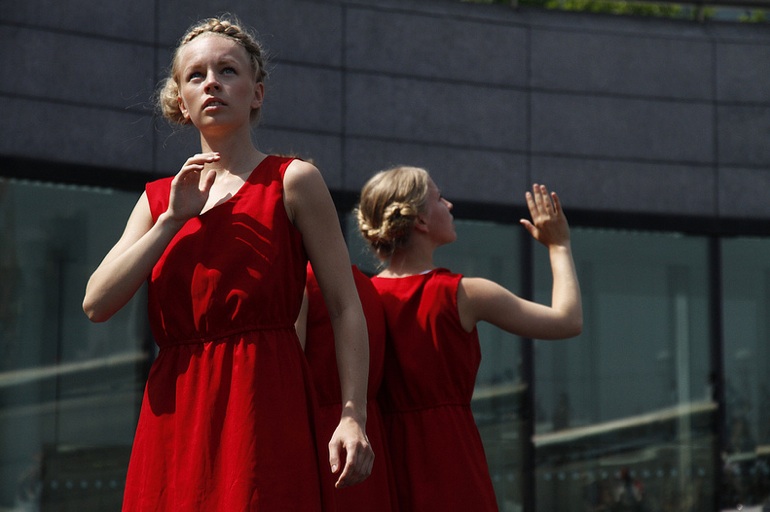 Project Dance, a dance organization self-described as "a movement of dancers seeking to positively impact culture through artistic integrity," will host its fourth three-day event in London this year on July 18-20.
An inspiring dance experience, the fourth Project Dance London is centered around an all-day dance concert that will take place in central London. It offers performance and training opportunities for aspiring and professional dancers who desire to perform with integrity to inspire.
Whether you are a professional dancer, student, teacher or choreographer, a company of dancers, a studio or college ensemble, Project Dance has a place for you to participate in this special dance event.
Dancers who believe that dancing can make a difference and has a purpose beyond just performing steps will love Project Dance. This movement of dancers seeks to bring hope and healing to others through the universal language of dance. Plus, Project Dance is a wonderful way for participants to network with other dancers who are like-minded and to build community among dancers worldwide.
For more information, visit www.projectdance.com. For specific questions, email london@projectdance.com.
Project Dance hosts positive and inspirational public dance events in cities all around the world. Other than Project Dance London in July, the 2014 line-up also includes: Houston on March 14-16, Jerusalem on March 28-April 1, Orlando on April 4-6, New York on April 25-27, Greenville on May 23-25, Costa Rica on June 6-8, Kansas City on September 19-21, Atlanta on October 3-5, Puerto Rico on November 7-9 and Hong Kong on November 14-16.
Photo: Dancers perform at the Project Dance London 2013 outreach event. Photo by Sarah Adams of Jolt Photography, courtesy of Project Dance.