5 Atlanta Ballet dancers form new troupe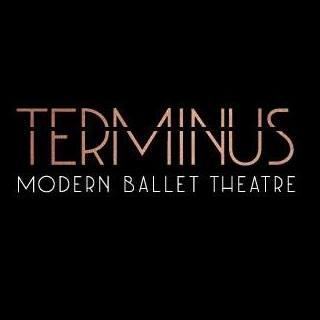 In early April, it was revealed that Atlanta Ballet was set to experience some major changes as it moved into its 2017-18 Season. Nearly half of the troupe's dancers were either leaving or being let go – including some of its longtime stars.
On Monday, May 15, another announcement shook the Atlanta dance scene – a new dance company was being formed by five of the departed Atlanta Ballet stars. Entitled Terminus Modern Ballet Theatre, the company comprises recently retired John Welker, top female dancer Tara Lee, leading male dancer Christian Clark, star dancer Rachel Van Buskirk and prominent dancer Heath Gill.
ArtsATL reported, "Before Terminus Modern Ballet Theatre even puts a pointe shoe onto a Marley floor, it is already one of the most prominent dance troupes in Atlanta."
Each of the dancers are among the most recognizable faces in the Atlanta dance community thanks to their tenures at Atlanta Ballet. Welker, who performed with Atlanta Ballet for more than 20 years, will be the official leader of Terminus.
Amazingly, the troupe already has two places to call home – the Westside Cultural Arts Center and the Serenbe Institute. Also, one major donor already provided $50,000 in seed money.
"Terminus has established significant partnerships right out of the gate. For at least the first two years, the home headquarters for Terminus will be the Westside Cultural Arts Center. There, they will rehearse, offer educational programming to the public and make their debut performance in October. They are also eyeing future performances at Tyler Perry's new development at Fort McPherson and the new theater devoted to dance on the Marietta campus of Kennesaw State University," reported ArtsATL.
In time, the Serenbe Institute for Art, Culture and the Environment will open a new arts facility, which will provide Terminus an even more optimal space.
Following their October debut, Terminus will present another world premiere outdoors at Serenbe, most likely in November. There's strong probabilities spring 2018 will include performances too, although those won't be decided till a later date as the fledging troupe has smartly decided to approach its premiere season with caution so as not to overextend itself.
To keep up with Terminus, stay tuned for announcements at www.terminus-serenbe.com.
In related news, Atlanta Ballet announced on Friday, May 19 that it was launching a second company named Atlanta Ballet 2 (AB2.) This new training ensemble will aim to bridge the gap between the organization's school and professional company and will feature 14 talented young dancers from across the globe aged 17-21. It will debut next season with quite a lineup – the world premiere of Bruce Wells' Beauty and the Beast and a new series of community performances, including outdoor shows that recall the spirit of Atlanta Ballet's recently discharged Wabi Sabi troupe (which had been led by Welker.)
The Atlanta Journal Constitution reported, "Atlanta Ballet 2 offers dancers a full-time, 36-week contract and training program that will run parallel to the main company's 38-week contract. The students' daily schedule will run consistently with the company's. Students will have a dedicated teacher, or coach, and will take additional classes in partnering, contemporary dance, character dance and repertory variations."
Atlanta Ballet Artistic Director Gennadi Nedvigin told the AJC that he looks forward to inviting emerging choreographers — including company members — to experiment with AB2 dancers. He's eyeing places like the Atlanta Botanical Garden, the High Museum of Art and Kennesaw State University's Dance Theater for future presentations.
For more information on Atlanta Ballet, visit www.atlantaballet.com.
---