55th L.A. County Holiday Celebration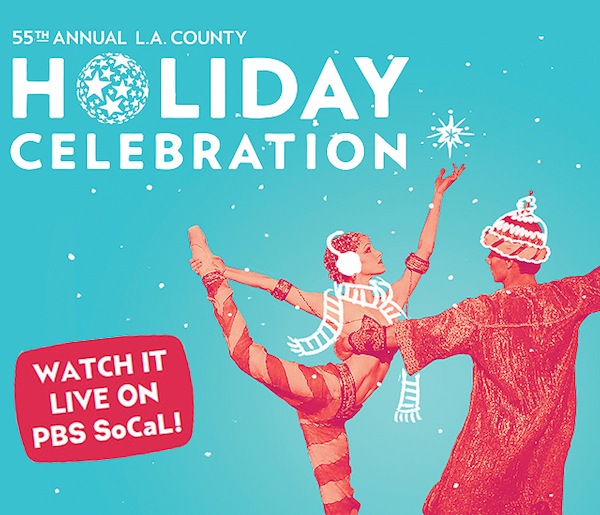 If you are in Los Angeles this Christmas Eve, don't miss the 55th Annual L.A. County Holiday Celebration at The Music Center! More than 20 music groups, choirs and dance companies from the many neighborhoods and cultures of the region will celebrate the season during a free three-hour holiday show.
Perfect for the whole family, the 2014 L.A. County Holiday Celebration will take place at 3-6 p.m. on December 24. Dance highlights include: Ezralow Dance; JazzAntiqua Dance Ensemble collaborating with Maetarto to present The Gathering, a boundless wave of energy, rhythm and melody; Los Angeles Ballet doing a pas de deux from The Nutcracker; and Hālau Keali`i O Nālani performing with Grammy Award-winner Daniel Ho.
For those in California who won't be able to make it, don't fret! Watch it live on PBS SoCAL, with repeat broadcasts at 9 p.m. and on December 25 at midnight and noon.
For more information, visit HolidayCelebration.org.