A happily-ever-after ballet for Valentine's Day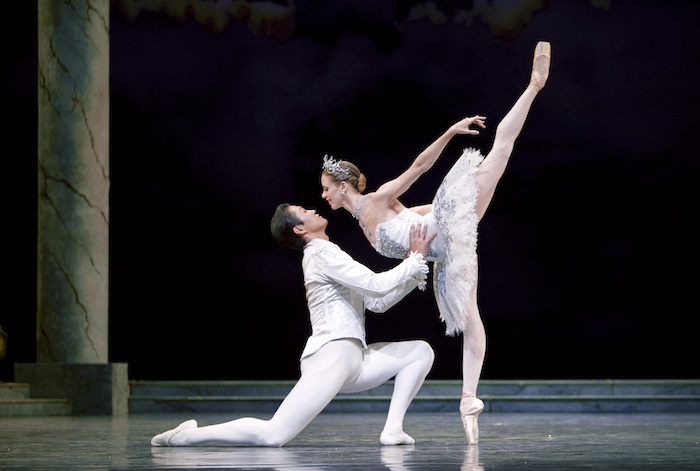 Pacific Northwest Ballet will continue its 2013-14 season with the perfect happily-ever-after experience for all ages – Ronald Hynd's The Sleeping Beauty. From fairies that really fly to the Prince's wakening kiss to an imperial wedding celebration, each moment of The Sleeping Beauty faithfully portrays the beloved fairytale with grand storytelling, Tchaikovsky's beloved score, magnificent sets and costumes, and more than 30 leading roles.
"The Sleeping Beauty has it all," said PNB Artistic Director Peter Boal. "The production offers a host of larger-than-life characters ranging from the sweet to the scary. With lavish sets and costumes, brilliant dancing and Tchaikovsky's wondrous score, it is one of the greatest ballets of all time, promising to enchant audience members of all ages."
Long regarded as the ideal classical ballet, The Sleeping Beauty's fairytale world was crafted to mirror the splendor of the Imperial Czars, its first patrons. Although this production is as discernibly English as its choreographer, the ballet remains true to Marius Petipa's 1890 original, and each act — from the evil fairy Carabosse's flying entrance in the Prologue to the Rose Adagio's spectacular balances to Act III's celebrated Bluebird pas de deux — offers rich opportunities for dancers to demonstrate technique and artistry and take star-turns.
Ultimately, however, the pivotal brilliance of The Sleeping Beauty rests with Princess Aurora; she must captivate as a teenager, inspire a Prince's love as a vision, and awaken a queen, all while mastering some of the most technically grueling choreography in classical ballet's cannon — a genuine mark of distinction for a great ballerina.
The Sleeping Beauty runs for nine performances only, from January 31 to February 9 at Seattle Center's Marion Oliver McCaw Hall, located at 321 Mercer Street. To reserve tickets or to obtain more information, visit pnb.org.
An hour-long dance preview of The Sleeping Beauty will be led by Artistic Director Peter Boal on Friday, January 24 at 6 p.m. Featuring PNB dancers rehearsing excerpts, the preview will offer an upbeat and up-close view of the company preparing to put dance on stage. Tickets are $12 and may be purchased by calling the PNB Box Office at 206.441.2424
Photo: Pacific Northwest Ballet principal dancers Batkhurel Bold and Lesley Rausch in Ronald Hynd's The Sleeping Beauty. Photo © Angela Sterling.