A little news about a lot of dancers!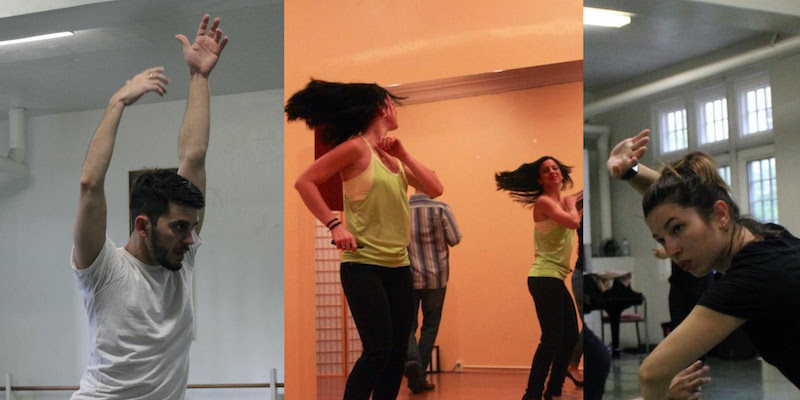 As Cassie says in A Chorus Line: "A dancer dances!" The theaters, studios, and schools may be closed, but dancers, ever-resourceful, keep dancing. Here is some information about many dancers and companies, about what they have been doing during this tough time.
ALPHA OMEGA THEATRICAL DANCE COMPANY
On-line activities include classes and The Choreography Lab, which was created and conducted by artistic director Enrique Cruz DeJesus, and makes available rehearsal space to choreographers to create and give live performances when performance venues re-open. AO has received support from Dance/NYC's Coronavirus Dance Relief Fund. www.alphaomegadance.org
AUDREY ROSS
Is working on a new production, Modern Dance 101: Dances by Ruth St. Denis and Ted Shawn, which was scheduled for May 2-5, but was of course cancelled. It will happen live at the Theatre St. Jean Baptiste and stay tuned for dates here www.audreyrosspublicity.com
BANG GROUP
David Parker continues to recover from knee surgery and, as co-founder and co-director with Jeffrey Kazin, is creating a new dance which combines Cunningham's Fifty Looks and tap dancing. www.thebanggroup.com
LORI BELILOVE
Lori has been releasing videos from the Company's archives with guest Sara Mearns. Next creative project is Wild Beauty with support from the NEA and Mikhail Baryshnikov, through his BAC residency program. www.isadoraduncan.org
JACQULYN BUGLISI
Jacqulyn Buglisi is working on her new "The Invisible Embrace of Beauty," to be premiered in April 2021. The Table of Silence Project Meditation Variation is online every Sunday at noon, launching the 10th anniversary of The Table of Silence Project 9/11. They received support from Dance/NYC's Coronavirus Dance Relief Fund and New York Community Trust. Buglisi will teach virtual Summer Intensives at the Graham and Ailey Schools. www.buglisidance.org
ERNESTA CORVINO
Ernesta has been teaching 75-minute ballet classes 6 days a week (no Tuesdays) on Zoom. Mon/Wed/Fri/Sun at 1 PM; Thurs/Sat at 11 AM. For the link to join, go to ecdoesit3@gmail.com
CHEN DANCE CENTER
With the tragic fire at the Center's home at 70 Mulberry St, they have been teaching virtual classes, and are planning to present their newsteps performances at LaMaMa. Gibney Dance and the Paul Taylor organization have offered rehearsal space for the newsteps choreographers. Sadly, the Center was deemed unsaveable after the fire and is being demolished with 95% of the Chen's belongings still inside: 3 pianos, studios, fully equipped theater, 39 years of costumes, props, and more. www.chendancecenter.org
CHRISTINE DAKIN
Has completed the French translation of her film La Voz del Cuerop/The Body Speaks with Charlotte Delpit-Hacke, joining Spanish and Italian translations of the film made in Colima, Mexico. Christine is scheduled to dance Ruth St. Denis' Waltz/Liebestraum for Modern Dance 101: Dances by Ruth St. Denis and Ted Shawn. www.christinedakin.com
MARK DeGARMO
After completing its Salon Series on line, the Company is launching a transdisciplinary summer festival online and is seeking 10-second clips from choreographers for its next edition. So send clips to info@markdegarmodance.org by July 13th.
ALICE FARLEY
Alice Farlet Dance Theater has received a Jim Henson Foundation Workshop Grant to continue work on Conversations with Monsters, and is working on choreography for Plague Dances on the 1000th year anniversary of the first recorded plague dances in Northern Europe (in the year 1021). www.alicefarleydancetheater.com
CATHERINE GALLANT
Offering Dances by Isadora Online Summer Duncan Workshop, is July 6-10, 2-3:30 pm, and looks forward to a season of an original Gallant work in February 2021. www.dancesbyisadora.com
Image courtesy of Hedwig Dance