'A Man of Dance' film to have NY premiere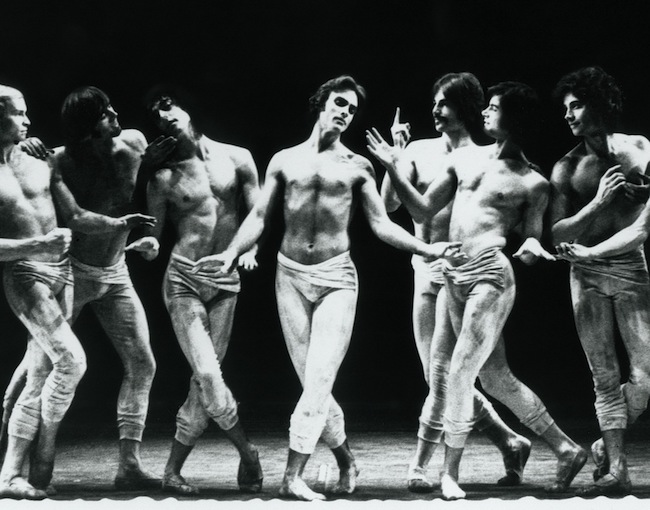 A Man of Dance (Un Homme de Danse), a celebration of the life of Vincent Warren (1938-2017), makes its New York premiere at the 46th edition of the Dance on Camera Festival (July 20-24), a wide-ranging selection of dance films over a five-day period presented by the Film Society of Lincoln Center and Dance Films Association.
Written and directed by Marie Brodeur, and presented in English and French with subtitles, A Man of Dance will be shown Sunday, July 22 at 8:30 p.m., followed by a question-and-answer session with Brodeur and preceded by the premiere of Scalamare, a 10-minute film with choreography by Jiří Kylián.
The film features Vincent Warren and also affords viewers the opportunity to see well-known dancers in excerpts from Anton Dolin's production of Giselle; Fernand Nault's Nutcracker, Tommy and Carmina Burana; Per-Q-Delic and Vers l'azur des lyres by Jeanne Renaud; Diabelli Variations and Tam Ti Delam by Brian Macdonald; Pas de deux and Jeux d'Arlequin by Ludmilla Chirriaeff; Lichine's Graduation Ball; and more.
Featured artists are Peter Boneham, Veronique Landory, Aileen Passloff, Jeanne Renaud, Linde Howe-Beck, Annette av Paul, Brian MacDonald, Paul-Andre Fortier, Gaetan Patenaude, Arnab Bandyopadhyay, Mamata Niyogi-Nakra, Jean-Sebastien Couture, Marie-Josee Lecours, Anik Bissonnette and Chris Huizinga.
A Florida native, Vincent Warren became a celebrated figure in the Canadian dance scene. After a distinguished career as a principal dancer with Les Grands Ballets Canadiens, he became widely known and respected as a teacher, historian and archivist.
In 1948, at age 10, the young Warren saw the movie The Red Shoes (1948) and discovered his future profession. His professional career began as a member of the Metropolitan Opera Ballet in New York from 1957 to 1959, during which time he continued his training with Igor Schwezoff, Anatol Oboukoff, Valentina Pereyaslavec and Antony Tudor, as well as taking classes with James Waring, Merce Cunningham and Rudolf Nureyev. After stints with the Santa Fe Opera Ballet and the Pennsylvania Ballet, he joined Les Grands Ballets Canadiens in Montreal, where, except for guesting with Ballet Nacional de Guatemala, seasons with the Theatre Francais de la Danse in Paris and the Cologne Opera Ballet, he remained until his retirement from the stage in 1979. His versatility was apparent in roles that ranged from Albrecht in Giselle and Siegfried in Swan Lake, to leads in several George Balanchine ballets, to the hugely successful Tommy, set to the rock opera by The Who.
In recognition of his accomplishments, he received a Queen Elizabeth II Silver Jubilee Medal in 1977, the Dance in Canada Service Award in 1984 and the Prix Denise-Pelletier in 1992. In 2004, the artist was named a member of the order of Canada, having become a Canadian citizen in 1973, and in 2012 was among the recipients of the Queens Elizabeth II Diamond Jubilee Medal.
A Man of Dance (Un Homme de Danse) is approximately 90 minutes long and will be screened on July 22 in the Walter Reade Theater, located at 165 West 65th Street. Tickets cost $15 general admission, or $12 for students, seniors and persons with disabilities. For more information, visit www.filmlinc.org.
Historic photo of Vincent Warren courtesy of Audrey Ross.