A Tap Dance Salute To Beyoncé!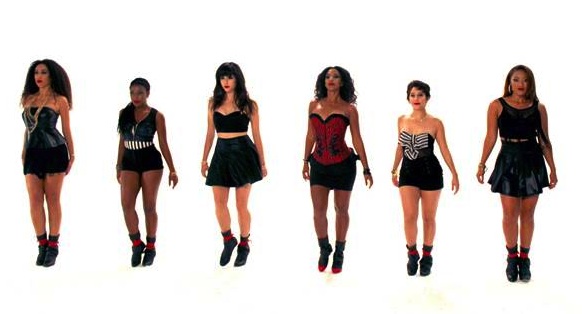 Chloé Arnold's Syncopated Ladies – Female Tap Band saluted the fabulous Beyoncé with the release of their latest music video covering the unforgettable hit, End of Time. Inspired by her experiences working with Beyoncé, Chloé Arnold wanted to bring that fierce femininity to her passion for tap dancing.
The video features six world-renowned female tap dancers: Chloé Arnold, Melinda Sullivan, Sarah Reich, Maud Arnold, Anissa Lee and Pamela Yasutake. A product of Chloé and Maud Productions, this video is directed by Jeremy Jackson, choreographed by Chloé Arnold, and produced by Kaleena Rallis.
Chloé Arnold's Syncopated Ladies is the first female tap dance band. The crew of ladies, who have performed on TV, film and stages around the globe, bring fierce rhythms and fast feet with a feminine touch. With a cutting-edge sound and look, they are the music and the dance. This diverse, dynamic crew of fly girls are on a tap mission, ready to deliver rhythm and style to the world.
For more information on Chloé Arnold's Syncopated Ladies, visit www.syncopatedladies.com. Syncopated Ladies produced another tap dance tribute in July of 2012 to Rihanna for her song Where Have You Been. See that video here.
Photo: Chloé Arnold's Syncopated Ladies. Photo courtesy of SILLAR Management.