ABC announces 2014 Guest Master Teacher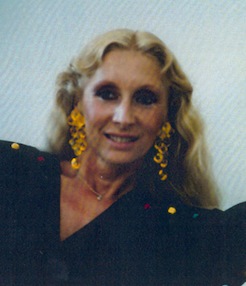 For its 10th anniversary season, American Ballet Competition will bring in guest master teacher Francesca Zumbo in 2014. A former Paris Opera Ballet Première Danseuse, Zumbo is now a professor of dance for the Paris Opera Ballet School.
Classes with Zumbo will be held during the competition, set for June 11-14, at the Walnut Hill School for the Arts in Natick, Massachusetts. Likely to be an unparalleled dance experience, contestants are encouraged to register early. Registration opens February 1, 2014.
Born in Paris, Francesca Zumbo graduated in 1961 from the National Conservatory of Paris with highest honors. At age 17, she briefly danced with the Grand Ballet du Marquis de Cuevas before joining the Paris Opera Ballet corps de ballet in 1963. Within six years, Zumbo had risen to the rank of Première Danseuse at the Paris Opera, and in 1969, she and her partner, Patrice Bart, won First Prize and Gold Medal at the Moscow International Competition. Invitations then ensued to perform with companies the world-over.
Zumbo has performed with companies including the Bolshoi, Kirov, London Festival, Winnipeg and Tokyo Ballets, and since 1995, she has been delegated by the French Ministry of Foreign Affairs to teach for the Institute Central of Dance in Peking and the Shanghai Ballet in China. In her career, she has worked with choreographers including Balanchine, Lifar, MacMillan, Dolin, Lander, Petit, Béjart and Nureyev in classical and contemporary roles.
For more information on Zumbo and the 2014 competition, visit www.americanballetcompetition.com. The competition is based on three age divisions, ranging from 9 to 20 years old as of June 1, 2014. Contestants can enter in numerous categories, including classical ballet solo, contemporary solo, and ensemble.
Photo: Francesca Zumbo. Photo courtesy of American Ballet Competition.