A.D.E. offers unique dancer exchange program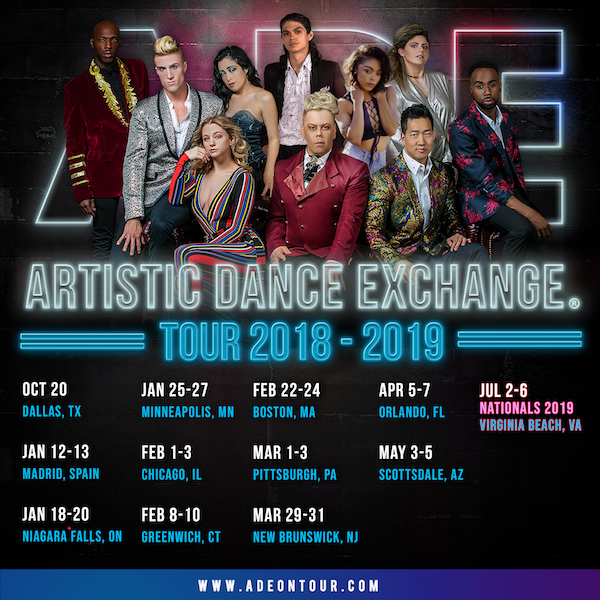 At Artistic Dance Exchange (ADE), it's all about experiences. Directed by Juan Borona and Alex Chan, ADE is uniquely positioned as the only dance convention and competition offering international exchange programs, with students being provided the opportunity to travel overseas and participate in dance festivals/events in London, Spain and Italy. It is ADE's dedication to the dancer's experience that has made it one of fastest growing companies in the industry.
ADE Managing Director and Co-Founder Alex Chan said, "With our commitment to experiences and education, ADE has unique partnerships with established festivals: Dia International de la Danza (Castellon, Spain), Cita con Danza Benicassim (Spain) and Livorno in Danza (Tuscany, Italy). The scholarships provide a once-in-a-lifetime experience for dancers to perform their winning routine as a guest performer in the festival and have opportunities to take workshop classes from some of the best choreographers in Europe! The scholarship also covers the accommodations and meals for their trip!"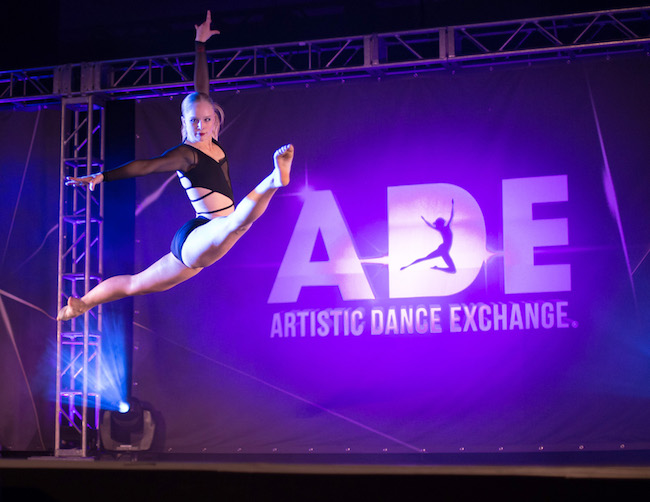 ADE Artistic Director and Co-Founder Juan Borona added, "Special educational workshops in ADE Madrid and The London Spring Tour also provide a well-rounded experience in connecting with international talent!"
Students vying for a scholarship must qualify at ADE Regionals to be invited to ADE Nationals, where they can audition for select scholarship spots. Many times festivals give out more than one scholarship, so dancers have multiple chances.
In addition to these unique exchange scholarship opportunities, ADE's events provide a platform for young dancers to connect with popular industry choreographers, like Ian Eastwood, Alex Wong, Mollee Gray, Hamilton Evans, KK Harris, Tom Richardson, Miles Keeney, Keenan Cooks, KC Castlellano, The JonaShow, Skooj and Elliott Bradley.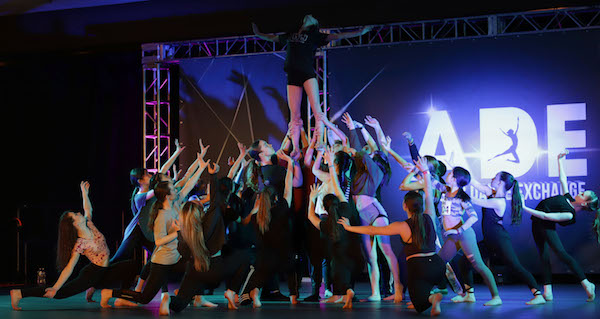 "Our convention faculty is among the elite on both the east and west coast. They are not only from the competition circuit, but also within the performance community, with credits including professional dance companies, TV shows, international pop stars and Broadway shows," Borona explained.
At ADE every level of dancer is welcome, from established to novice. All levels and ages from five years old to adult are given the chance to explore their artistic voice.
"ADE believes that all young and upcoming dancers need to be exposed to all forms of dance and performance environments to let them experience a world that is far more intriguing than just the commercial competition world," Chan said.
Borona continued, "We strongly believe in dance as an art form. The hard work, passion and devotion that comprise a great dancer is what we are training our young dancers to be. Our outstanding staff and faculty members are also passionate about their role in your young dancers' experience with ADE, but also their dance education and growth."
The 2018-2019 ADE Tour hosts its first event on October 20 in Dallas, TX. It starts back January 12-13, 2019 in Madrid, Spain, before heading to Niagara Falls, ON; Minneapolis, MN; Chicago, IL; Greenwich, CT; Boston, MA; Pittsburgh, PA; New Brunswick, NJ; Orlando, FL; and Scottsdale, AZ. The 2019 Nationals Grand Finale will be July 2-6 in Virginia Beach, VA. For more information, click here or visit www.ADEonTour.com.
"Come join us at an ADE event near you this coming season and experience what everyone has been talking about!" exclaimed Borona and Chan.