Ailey ascending 60th Anniversary Celebration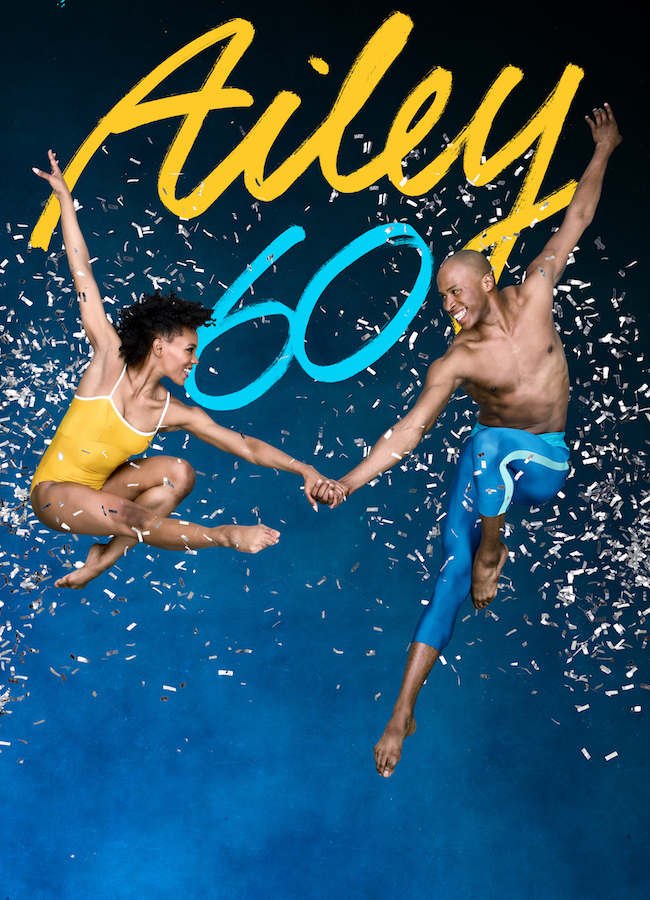 When Alvin Ailey and a small group of African-American modern dancers first took the stage in 1958, appearing at New York City's 92nd Street Y, the engagement was for one night only—but it turned out to be the start of a new era in the performing arts. Mr. Ailey became one of the groundbreaking greats in African American history, while the work of his company grew beyond the limits of the stage to encompass education at all levels, community outreach and cultural diplomacy. Alvin Ailey American Dance Theater now embodies six decades of achievement, celebrating the human spirit with performances that unite and inspire all.
This fall the organization that Mr. Ailey founded is honoring his pioneering legacy and carrying it forward with a 60th Anniversary celebration titled Ailey Ascending. The celebration begins in September with an international tour, continues over two weekends in October with a Choreography Unlocked festival of performance, conversation and master classes, expands to include exceptional discussions and legacy panels at partner institutions throughout New York City, and reaches a high point with a momentous New York City Center season of Alvin Ailey American Dance Theater, November 28 – December 30.
The City Center schedule features special programs of both widely popular and rare repertoire by all three of the company's artistic leaders—Mr. Ailey, Artistic Director Emerita Judith Jamison and Artistic Director Robert Battle—and premieres of works by exciting guest choreographers, including the company's first two-act ballet, Lazarus, created by the organization's inaugural artist-in-residence Rennie Harris.
In the spirit of Mr. Ailey's belief that "dance came from the people and should always be delivered back to the people," the season will also include national tours by both the first company and Ailey II, a series of Ailey Experience workshops for teens and adults in cities across the U.S., and Destination Dance Ailey Atlanta designed to engage with collaborating organizations in its partner city.
Robert Battle said, "Alvin Ailey raised up the cultural heritage of African Americans for all to see. By doing so he also lifted the hearts and minds of people of every background and elevated the world of the performing arts, forever changing the artistic landscape. We carry forward Alvin Ailey's storied legacy, and during our 60th Anniversary we honor it by continuing to heighten the artistry of our performances, the impact of our educational programs and the development of the next generation of performing artists. What Mr. Ailey gave us is more than a repertory and a tradition. It is a movement, a direction, a desire, a conviction that if the spirit is to live it must rise. We dedicate our 60th Anniversary to the next ascent."
Bennett Rink, executive director of Alvin Ailey Dance Foundation, said, "When you think about how this great company started, what it represents today, and where it's going, the overwhelming impulses are to feel grateful, and to throw the doors open even wider. As we begin our anniversary, I want to express my deepest thanks to our artists and educators, our board and staff, our donors and presenting partners across the U.S. and the world, and above all to the audiences and students we serve every day. I also join with everyone in the Ailey organization in saying we want this anniversary to make us more welcoming and inclusive in everything we do. If we can do that, then this really will be a year of Ailey Ascending."
For further information about Ailey's New York City Center season and Ailey Ascending 60th Anniversary Celebration, visit www.alvinailey.org/citycenter and www.alvinailey.org/ailey60.
Image: Alvin Ailey American Dance Theater's Samantha Figgins and Jeroboam Bozeman. Photo by Andrew Eccles.