Ailey II's New York season opens in March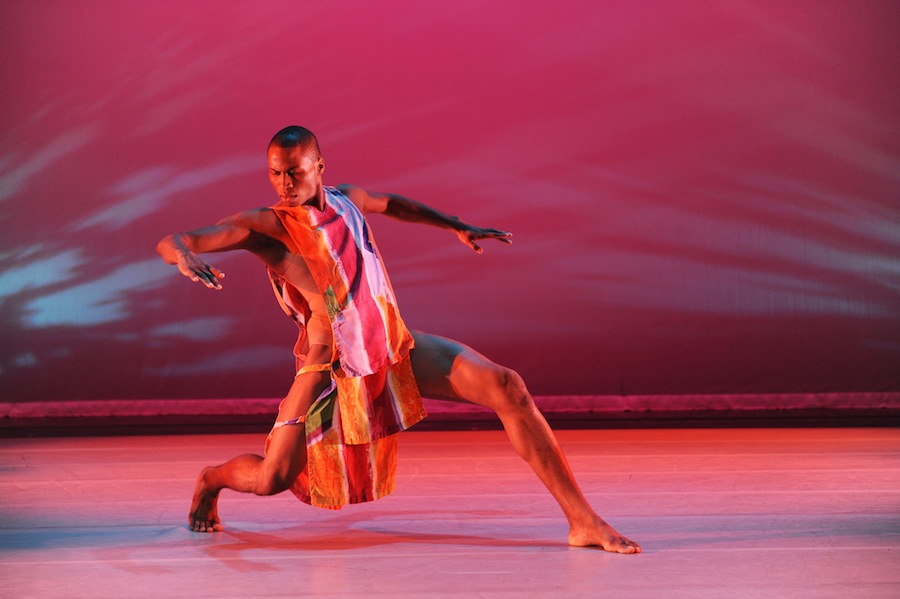 Ailey II, the youthful and gifted second company of Alvin Ailey American Dance Theater, returns to its home, The Ailey Citigroup Theater, from March 13- 24 for a highly anticipated two-week season – the first led by recently appointed Artistic Director Troy Powell. The 14 exciting performances experienced through two dynamic programs come on the heels of a successful North American tour to over 20 cities and an array of critically-acclaimed performances in Germany and France.
Troy Powell, the veteran Ailey dancer, teacher, choreographer and longtime former Ailey II Associate Artistic Director, was chosen to succeed 38-year founding Artistic Director Sylvia Waters in July 2012. Troy Powell commented, "I feel blessed to have the opportunity to share the gift of Ailey with audiences and to continue delivering on the promise of keeping the company fresh, exciting and soul-stirring. I hope everyone enjoys the two programs I curated for my first New York season – you'll smile, sit on the edge of your seat and gasp in amazement at what these 12 dancers can do."
The company welcomes new Rehearsal Director Alia Kache, who is a former Ailey II member and an Ailey/Fordham BFA Program graduate, as well as seven new dancers, including Jeroboam Bozeman, David Adrian Freeland Jr., Gentry George, Edward Spots, Tyler Brown, Daphne Lee and Oliver Medus.
Opening night, Wednesday March 13, The All New program begins with the premiere of One Forgotten Moment by rising young choreographic talent Malcolm Low. This work, set to music by Damon White, Cole Porter and Arvo Part, depicts the love and loss of various relationships. By turns assertive and vulnerable, it magnificently showcases the dancers' physical prowess and finesse.
Next on the program is a new production of Jessica Lang's Splendid Isolation II ("The Calling"). This elegant solo, originally part of Lang's full work Splendid Isolation II, is set to haunting choral music ("O Maria, Stella Maris" performed by Trio Mediaeval), as a woman stands enveloped in a long, flowing skirt that fills the stage. Her movements, at times fluid, at times angular, express an emotional intensity that captures both agony and ecstasy.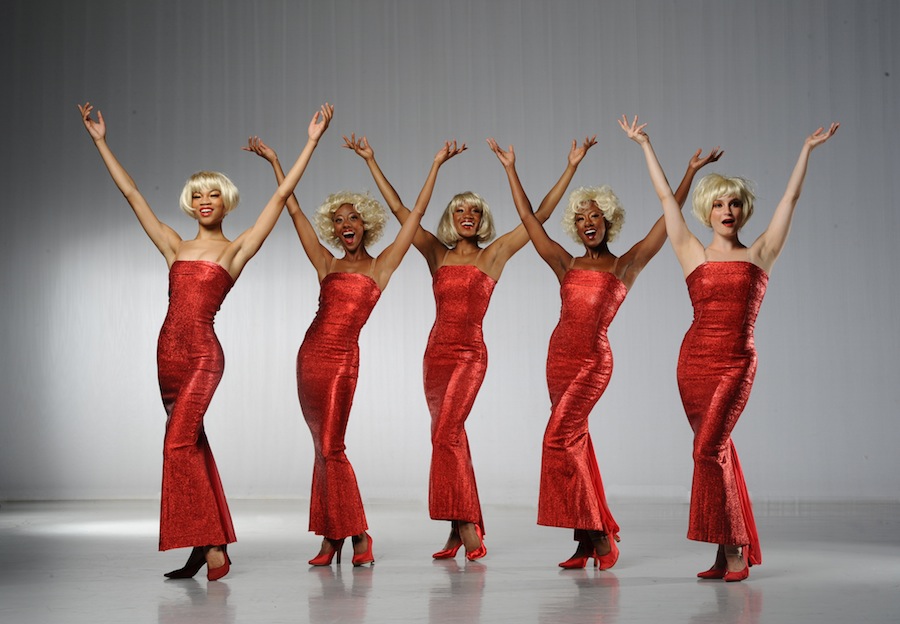 Another premiere, Rusty, by Paris-born choreographer Benoit-Swan Pouffer – a former member of Alvin Ailey American Dance Theater and the current artistic director of Cedar Lake Contemporary Ballet – will follow Lang's piece on the All New program. This ballet brings a European sensibility to Ailey II's repertory and is set to the pulsating tones of a score by Mikael Karlsson. This contemporary piece explores the experiences of young artists – the challenges they face and the relationships they build as performers and features ethereal movement and lush partnering.
The All New program will close with the premiere of Virtues by Amy Hall Garner. Garner is emerging as one of America's most diverse creative talents, with a career that spans from Broadway to ballet. In her new work, Virtues, set to a vibrant score by Karl Jenkins, Garner delivers high energy with a sophisticated edge. The dancers radiate with regal grace, deftly executing a distinctive blend of contemporary modern and jazz movement.
The alternating Returning Favorites program begins with the return of 2007's The External Knot by Ailey II Artistic Director Troy Powell. This modern work follows the journey of a young man and his internal battle to assert his independence from others. A fluid series of solos, duets, and ensemble sections build to a climax with transporting music by Philip Glass and Robert Schumann.
Alvin Ailey's 1968 Quintet, choreographed to the timeless songs of Laura Nyro, was thematically the first of its kind created by Alvin Ailey. In Ailey's biography, former The New York Times dance writer Jennifer Dunning said, "Quintet is in its way a small masterwork…Like Reflections in D, the piece was an imaginative and sensitive reading of its score, and it offered yet more proof of Alvin's distinctive gift for blending serious choreography and themes with affectionate teasing of his characters. In the new piece, however, Alvin explored for the first time the private being behind a highly public face, a subject he would return to repeatedly."
The Returning Favorites program will close with Alvin Ailey American Dance Theater's Artistic Director Emerita Judith Jamison's Divining. Divining was Jamison's first major work as a choreographer for the Ailey Company, created in 1984 at the request of her mentor, Alvin Ailey. Set to a score of North African, Central African and Latin rhythms, Divining builds on African dance idioms to create a striking, pulsating modern dance work.
For more information on Ailey II's New York season, visit www.AlvinAiley.org/AileyII. Tickets are now on sale at $49. Tickets can be purchased at The Ailey Citigroup Theater box office in New York City or by calling 866-811-4111.
Photo (top): Ailey II's Jeroboam Bozeman in Judith Jamison's Divining. Photo (below): Ailey II in Alvin Ailey's Quintet. Both photos by Eduardo Patino, courtesy of Ailey II.