Ailey's New York City Center season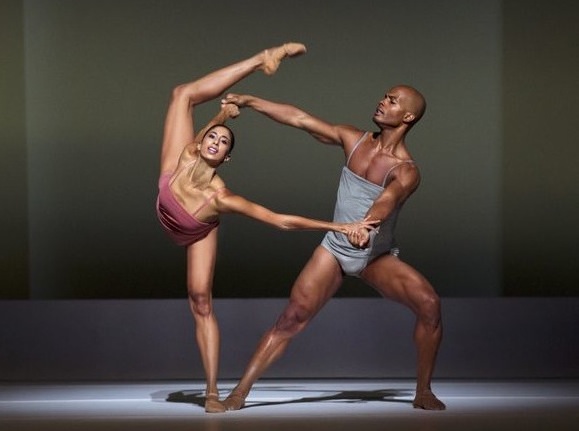 Alvin Ailey American Dance Theater, one of the world's most popular dance companies, returns to the New York City Center stage for the 42nd consecutive year from December 4, 2013 to January 5, 2014 with exciting performances that have become a joyous holiday tradition.
Artistic Director Robert Battle continues to expand the company's diverse repertory with premieres and new productions representing a wide range of important choreographic voices. This choreographic variety is giving Ailey's extraordinary group of artists new ways to inspire audiences.
At Ailey's upcoming New York City Center season, audiences will witness the New York and company premiere of Wayne McGregor's Chroma, a ballet filled with layered, beautiful dancing and a driving score by Joby Talbot and orchestrations of music by Jack White III of The White Stripe. The highly-anticipated and already-acclaimed work LIFT, choreographed by in-demand choreographer Aszure Barton, will also have its premiere, set for Friday, December 6. This world premiere work is an exhilarating exchange with Ailey's renowned dancers who inspired the process, movement and composition, as well as the original percussive score by musical partner Curtis Macdonald.
Also being presented as part of the City Center season, Bill T. Jones' D-Man in the Waters (Part I) will showcase a sober reflection on the resiliency of the human spirit. A New York Dance and Performance ("Bessie") Award-winning work by modern dance innovator Bill T. Jones, it will have its company premiere on Wednesday, December 11.
Of course, Alvin Ailey's signature American masterpiece Revelations will return for the season. It will be performed with live music on December 4, 6 and 7. Also, in a program aptly titled Ailey/Ellington (playing December 13, 15 matinee, 18 and 21 matinee), new productions of Alvin Ailey's Pas De Duke and The River will be presented. Set to music by Duke Ellington, this program will celebrate a marriage between America's two great art forms – modern dance and jazz music.
Finally, Ronald K. Brown's Four Corners will make its New York City Center premiere on Thursday, December 19. This work leads Ailey's 11 dancers on a powerful and hope-filled journey of tribulation, devotion and triumph as they rise to seek a life of peace on the "mountaintop."
Special programs for the season include a Family Matinee Series, "All New" Programs, joyous holiday performances on December 24 and 25, and a New Year's Eve performance featuring beloved Ailey dancers of the past and present. There will also be a performance celebrating Matthew Rushing and his inspiring artistry on Tuesday, December 17. Plus, there will be a finale performance celebrating what would have been Alvin Ailey's 83rd birthday on January 5.
Tickets start at $25 and are available for purchase at the New York City Center Box Office at (212) 581-1212 or online at www.alvinailey.org. The New York City Center is located at
 131 West 55th Street, between 6th and 7th Avenues, in
 New York, NY.
Photo: Alvin Ailey American Dance Theater's Alicia Graf Mack and Vernard J. Gilmore in Wayne McGregor's Chroma. Photo by Paul Kolnik.