AIM Invitational invites submissions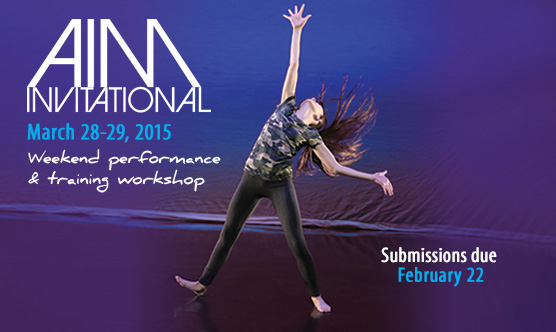 Broadway Dance Center has announced its Sixth Annual AIM Invitational, set for March 28-29 at the prestigious New York dance destination. This esteemed event, hosted by BDC's youth performance company, Arts in Motion (AIM), offers prominent surrounding area studios the chance to showcase their recital, concert or competition pieces for an audience of some of today's most distinguished dance industry professionals.
BDC invites dance educators and company directors to submit pieces for consideration. The AIM Invitational is open to dancers ages 9-18. Studios or companies are welcome to submit solos, duets, trios, small and large group pieces.
At the invitational, dancers start the weekend with a three-hour rehearsal directed by an esteemed NYC choreographer for the opening number. Dancers can take any two classes from BDC's legendary drop-in class schedule as well.
All invitational performers receive personal feedback from BDC's panel of industry professionals and are given a tote bag and Certificate of Achievement. For outstanding performers, prizes and scholarships are available and often awarded.
Submissions for the invitational are due no later than February 22. Applicants will be required to submit a video clip of the performance piece(s) they wish to present. Works will then be considered through a comprehensive selection process.
For more information, visit www.broadwaydancecenter.com.