Allison Holker and tWitch welcome baby boy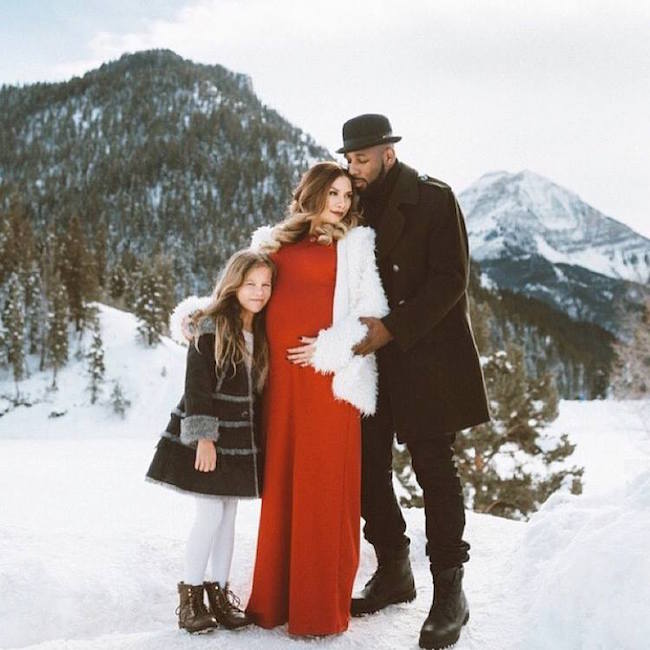 One of our favorite dancing couples, Allison Holker and Stephen "tWitch" Boss, has welcomed a baby boy! Named Maddox Laurel Boss, the sweet baby boy arrived on Easter Sunday in L.A., where the family is based.
Holker posted on her Facebook on Tuesday, "Our family is proud to announce we had an Easter Baby… he weighs 8 lbs. 15 oz. and is 22 in. long. We had a beautiful labor full of love, music, laughter and lots of great energy. It was a very unique and special experience that we feel so blessed to have had. Thanks for all your support!"
Holker and tWitch, who were married in December 2013, rose to fame individually when competing on So You Think You Can Dance. They first met as all-stars during the show's 7th season. They both went on to launch successful careers, which have included roles in movies, partnering celebrities on Dancing With The Stars (where they announced this pregnancy), and designing and co-producing clothing and costume lines.
Holker surprised tWitch with a flash mob to reveal the gender of the baby. [Watch the video below.]
Now #BabyBoss is here! Little Maddox joins big sister Weslie, Holker's 7-year-old daughter from a previous relationship.
To quote Holker, "It's been a beautiful journey and it's only just begun."
Photo: The Boss Family in February. Photo courtesy of Allison holker.