Alonzo King Commissioned by Ballet Béjart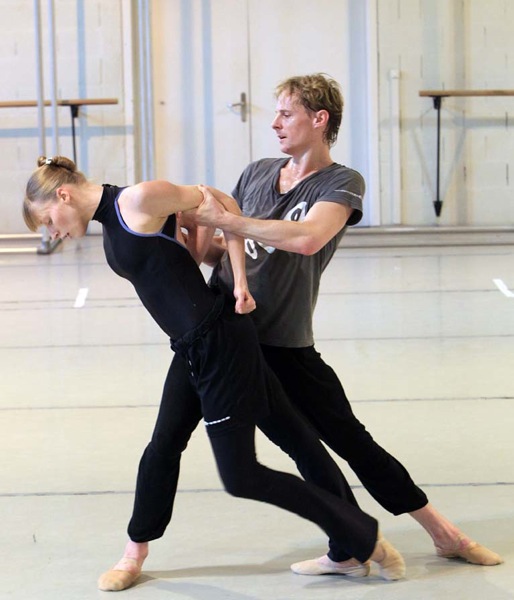 Alonzo King has created a piece entitled Figures of Thought for the Ballet Béjart. Ballet Béjart was the creative house of one of the world's most renowned choreographers, Maurice Béjart, who revolutionized dance, bringing to the forefront the psychological meaning hidden behind stories and movement. He was also a leader in emphasizing a much stronger voice for the male in ballet.
Alonzo's piece utilizes the incredible athleticism and artistry of twenty Ballet Béjart dancers, with costumes by LINES Ballet's Creative Director Robert Rosenwasser and lighting design by Axel Morgenthaler. Figures of Thought will premiere in eight performances, opening June 11 at Theatre Beaulieu in Lausanne, Switzerland. The commission was agreed upon two years ago, after Maurice Béjart fell in love with Alonzo's Following the Subtle Current Upstream, which at the time was being performed by Alvin Ailey Dance Theater.
News courtesy of Alonzo King LINES Ballet.
Photo: Daria Ivanova and Paul Knobloch by Valerie Lacaze.