Alonzo King LINES Ballet's fall tour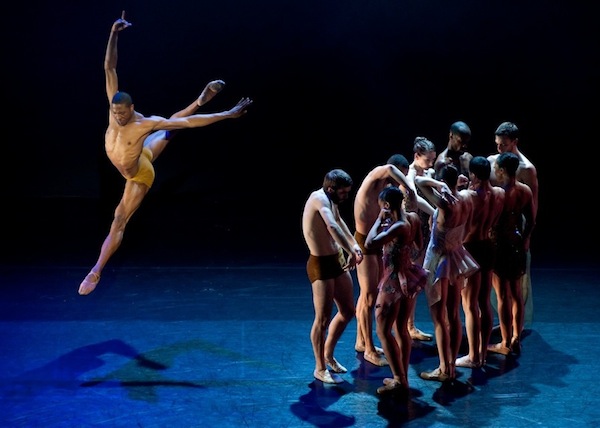 Alonzo King LINES Ballet, the internationally celebrated contemporary ballet company, will embark on a fall tour on September 12, with performances in California, Israel and France. From September through December, the celebrated company will perform in 11 cities from Arcata, California to Tel Aviv, Israel to Paris, France.
LINES Ballet's fall tour kicks off stateside with various engagements throughout California made possible by a grant from the James Irvine Foundation. The tour begins at Humboldt State University's Center Arts in Arcata, California and then the company moves on to three more venues in California – the Bankhead Theater in Livermore, the Three Stages Theater at Folsom Lake College and the Granada Theater in Santa Barbara.
In November the company returns to Israel in a presentation of Resin and Scheherazade, King's reinvention of the ancient collections of stories known as 1,001 Nights set to a new score by table master Zakir Hussain. LINES Ballet will perform for three evenings at the Israeli Opera House in Tel Aviv on November 14-16. The company then performs for one night only, November 18, at the Jerusalem Theater in Jerusalem.
LINES Ballet's 2013 fall tour culminates with nearly a month-long stay in France. From November 22-30 the company returns to Lyon's Maison de la Danse for eight performances in the French debut of Meyer along with the piece Resin. The company remounts the two works on December 3 at La Coursive Scène Nationale in La Rochelle and again on December 9 at the Opéra de Rouen in Rouen.
LINES Ballet next travels to Paris for five sold out performances, December 11-14, at the Théâtre National de Chaillot. This engagement marks LINES Ballet's first ever appearance in Paris. There the company will perform Constellation. LINES Ballet's 2013 fall tour concludes the following week with its debut in Marseille, the designated Cultural Capital of Europe for 2013. On December 19, the company will close the festival with its presentation of Meyer and Resin at Le Silo.
LINES Ballet's fall tour schedule and program descriptions can be found on their website. The company's home season is set for October 25–November 3 at LAM Research Theater at Yerba Buena Center for the Arts. For the latest information, visit www.linesballet.org.
Photo: Alonzo King LINES Ballet performing Alonzo King's Scheherazade. Photo courtesy of LINES Ballet.