Amanda Selwyn Dance Theatre Winter Open Rehearsal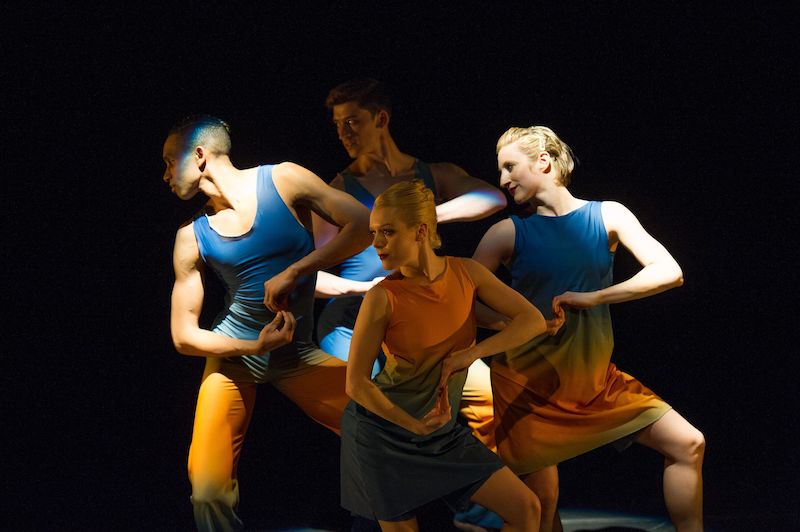 Amanda Selwyn Dance Theatre presents a Winter Open Rehearsal, a preview of their upcoming World Premiere of Hindsight, on Wednesday, January 15, 2020 at 6:30pm at The Ailey Studios, 405 W. 55th Street, NYC. This free, behind-the-scenes view into the creative process will be followed by a wine and cheese reception.
The World Premiere of Hindsight, in celebration of the company's 20th Anniversary, will take place from March 5-7, 2020 at 7:30pm at Baruch Performing Arts Center, 55 Lexington Avenue (25th Street between Third and Lexington Avenues), NYC. Tickets are $11-$26 ($125 for Opening Night Gala tickets) and can be purchased by phone at 646-312-1000 or online at http://bit.ly/AmandaSelwyn2020.
Amanda Selwyn Dance Theatre celebrates 20 years with a World Premiere evening-length dance theatre work, Hindsight. Focusing on reflection and memory, the piece references motifs and structures from two decades of richly layered repertory with a fresh eye by the choreographer known for her "Distinctive, off-kilter elegance" (The New Yorker). Hindsight explores the growth possible by looking back at history, with new choreography added to the repertory selections. The work will feature 12 company dancers as well as long-time collaborators Anna-Alisa Belous (costumes/scenery), Dan Ozminkowski (lighting), Joel Wilhelmi (sound), and John Narun (projection). There will also be an interactive lobby installation on Saturday, March 7.
Choreography: Amanda Selwyn and Dancers
Dancers: Michael Bishop, Nolan Elsbecker, Alisa Gregory, Manon Hallay, Miaski Hayama, Isaac Kerr,
Minseon Kim Jeun, Torrey McAnena, Ashley McQueen, Sho Miya, Lauren Russo, Evita Zacharioglou
For more information, visit https://amandaselwyndance.org/openrehearsal-winter2020/.
Visit www.baruch.cuny.edu/bpac for complete and up-to-date information on the 2019-20 Season.
Image of Amanda Selwyn 'Renewal' by Christopher Duggan