'American Dance Spectacular!' hits Brooklyn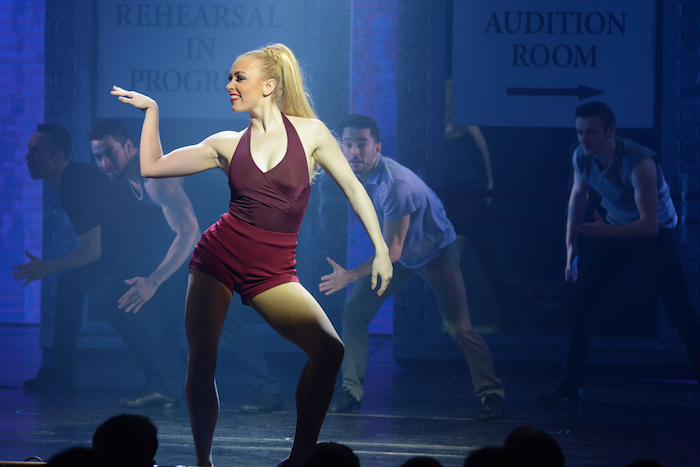 On Stage at Kingsborough, a performing arts presenter located at Brooklyn's Kingsborough Community College, seeks to bring top-notch shows to its community for the 2017-18 Season. With an eclectic roster of artists spanning multiple genres—including dance, music, cabaret and family programming—the full season runs through May 19, 2018.
Executive Director Anna Becker said, "On Stage at Kingsborough brings high caliber performances by international artists who are masters of their form to the southernmost tip of Brooklyn. We are a destination for all New Yorkers passionate about the arts, while additionally providing area residents with access to great programs right in their backyard. We are proud to offer something for all ages and tastes. This year we have everything from Argentinean tango to Russian ballet to the best in American jazz and great Broadway stars."
This Saturday, October 28, American Dance Spectacular! will take the audience on a sweeping journey through the last century of American dance sensations, from The Charleston and Lindy Hop to The Jitterbug and Twist to Disco and Vogue. Featuring leading Broadway dancers backed up by Broadway vocalists and a live band, American Dance Spectacular! is directed by Daniel C. Levine (Mamma Mia!, Jesus Christ Superstar, Chicago) and choreographed by Capezio A.C.E. Award Winner Al Blackstone.
Levine returns to the On Stage at Kingsborough stage after acclaim for Broadway Backstage and Gotta Dance. Al Blackstone, best known for his show-stopping Broadway choreography on So You Think You Can Dance, created the Off-Broadway hit Freddie Falls In Love and choreographed the celebrated Off-Broadway show The View Upstairs.
The performance is at 8 p.m. on Saturday and limited tickets are still available. For more information, visit www.OnStageAtKingsborough.org. Be on the lookout for Dance Informa's review!
Photo courtesy of Daniel C. Levine Productions.
---