American premiere of David Bintley's 'Aladdin'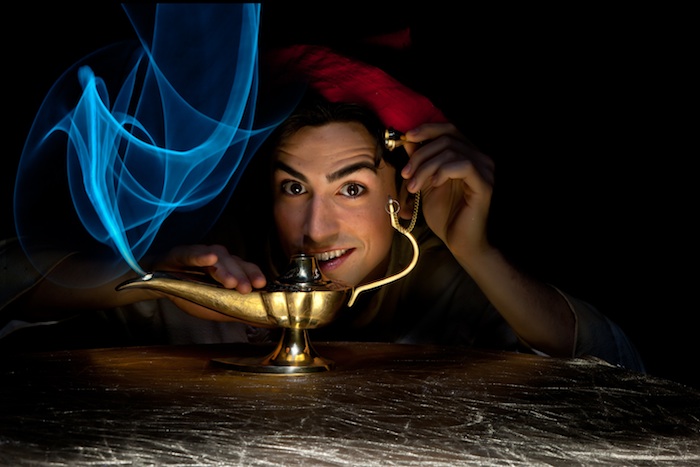 From February 20 to March 2, Houston Ballet will present the North American premiere of David Bintley's Aladdin, the first work by the celebrated English choreographer to enter Houston Ballet's repertoire.
As part of this beloved and exotic story, a run-in with palace guards leads young Aladdin into a whirlwind of adventure and romance, involving unbelievable riches, love at first sight, treachery, and of course, a magic lamp containing a powerful genie.
The three-act production boasts a stellar creative team with renowned film composer Carl Davis, famed costume designer Sue Blane and accomplished set designer Dick Bird. Bintley originally choreographed Aladdin for the New National Ballet of Japan in Tokyo, where it had its world premiere in 2008. Asahi Shimbun of the Japanese national press praised the ballet as "elaborate and splendid."
The story of Aladdin and his magical lamp originated as a tale that appeared in the epic One Thousand and One Nights, or Arabian Nights. Yet, perhaps the story is best known due to the popular Disney movie. Either way, the tale of the poor boy that finds a magical lamp has enthralled and inspired countless audiences. Today, Aladdin is one of the most opulent and spectacular pantomimes to be seen.
On creating the ballet, Bintley said it was one of the "most pleasurable experiences of my choreographic life."
Houston Ballet will give just seven performances of Aladdin at Wortham Theater Center in downtown Houston, Texas. Tickets start at $19 and are now available.
After the premiere of the work in Texas, Houston Ballet will also perform Aladdin on tour in Chicago at The Auditorium Theatre of Roosevelt University on March 22-23. Tickets to the Chicago performances may be reserved at www.auditoriumtheatre.org.
For more information on Houston Ballet and its 2013-14 season, visit www.houstonballet.org.
Photo: Houston Ballet dancer Joseph Walsh in Aladdin. Photo by Amitava Sarkar, courtesy of Houston Ballet.