American Rhythm Center offers free classes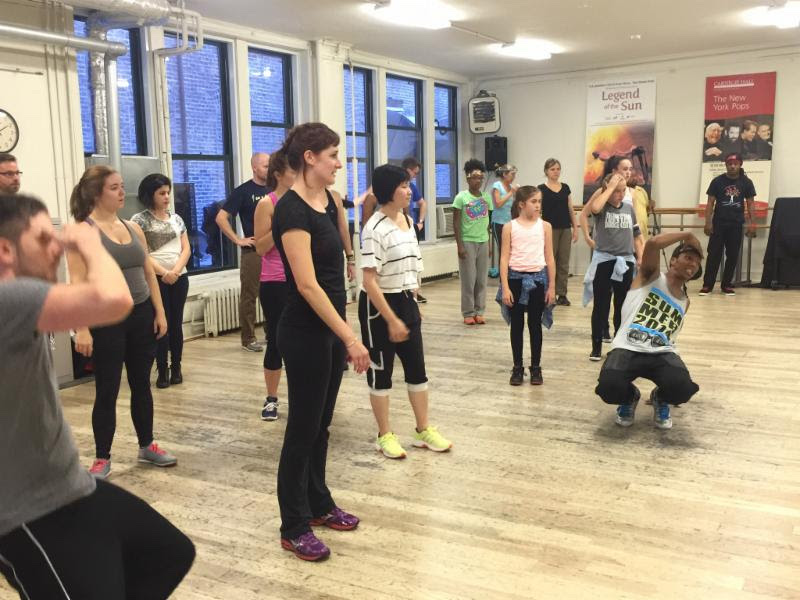 The Chicago Human Rhythm Project (CHRP), the nation's premier presenter of American tap dance and international contemporary percussive arts, kicks off the fall semester with its DANCE Free-4-All, a week of free classes September 6-12 at the American Rhythm Center (ARC), Chicago's collaborative arts space in the historic Fine Arts Building at 410 S. Michigan Avenue.
The DANCE Free-4-All features free classes for all ability levels in a range of genres and styles, including tap, modern, ballet, Zumba, flamenco, musical theatre, hip-hop, Afro-dancehall, breakdancing, Bollywood, capoeira, house, popping, jazz, Nia, parent-child classes and more.
Teaching the classes are professionals representing the ARC's diverse community partners and other affiliated groups, including CHRP, Cerqua Rivera Dance Theatre, Kalapriya Center for Indian Performing Arts, DMX Dance Company, Clinard Dance, Esoteric Dance Project, Gang of Toes, Natya Dance Theatre, Mandala Arts, M.A.D.D. Rhythms, Simantikos Dance Chicago, Winifred Haun & Dancers, The Happiness Club, Chicago Youth Symphony Orchestras and Movement Revolution Dance Crew, as well as independent artists including Formanda Colibri, Tammy Mader, Deb Goodman, Tre Daniels, Donnetta Jackson, JC Hopkins, Nadell Jackson, Sara Olaniran, Sbu Sithole, Jon'Quis Fillyaw, Dedrick Gray, Nico Rubio, Monyett Crump and more.
The ARC also offers children/teen classes with partner Dance To EvOLvE, including such styles as tap, hip-hop and Mommy/Daddy & Me. Interested families will have a chance to take a free trial class on September 9. More information on this is available at dancetoevolve.com/chicago/dance-classes/the-loop.
Every second Friday of the month, the ARC hosts its monthly Tap Jam, including during the Free-4-All on September 9. Tap Jams are always free and open to the public. No prior experience is necessary.
For further information on DANCE Free-4-All or an updated class schedule, visit chicagotap.org or call 312-922-1272.
Photo courtesy of the American Rhythm Center.