An evening of five world premieres in Vail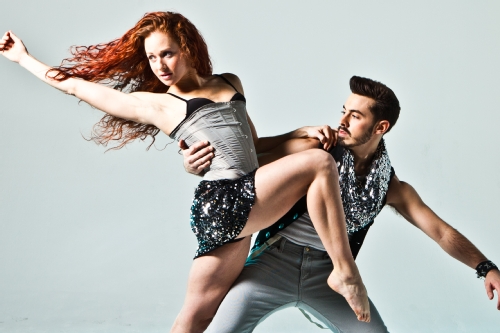 The Vail International Dance Festival, located in Vail, Colorado, will again play host to an entire evening of world premieres when Now: Premieres Hosted by Damian Woetzel comes to the Gerald R. Ford Amphitheater stage on Monday, August 5 at 7:30 p.m.
"The idea that it happens in Vail first and goes on to New York and other cities … it gives a wonderful feeling to the enterprise," says Damian Woetzel, Festival Artistic Director. "Over the years we've had many premieres, and many have gone on to have other lives. That's one goal, and the other is to put dancers and choreographers together in interesting ways."
Now: Premieres Hosted by Damian Woetzel will include premiere works by choreographers such as Paul Taylor, Brian Brooks, Larry Keigwin, Lil Buck and Fang-Yi Sheu.
Paul Taylor, a legendary choreographer known as the last living member of the pantheon that created America's indigenous art of modern dance, will present his 139th career dance creation. This premiere, which will be performed by the Paul Taylor Dance Company, is inspired by the songs of Stephen Foster, who composed such classics as "Oh! Susanna" and "My Old Kentucky Home."
Larry Keigwin and his sleek, electric company, Keigwin + Company, will collaborate with several New York City Ballet dancers (among them Tiler Peck and Robert Fairchild) to perform a 16-minute piece called Canvas.
Next, choreographer Brian Brooks will be mixing an eclectic selection of talent comprised of Pacific Northwest Ballet's Carla Körbes, New York City Ballet Principal Dancer Tyler Angle and Vail native Jonathan Royse Windham.
Contemporary dancer and choreographer Fang-Yi Sheu will fuse a melody of styles in her premiere. A beloved icon of the modern dance world, Sheu will be working with Memphis jooker Ron Myles, breaking new ground for both artists.
Finally, in this one-night-only performance, dancer Lil Buck will make a new piece continuing his goal of bringing jookin' alongside more established dance idioms, sharing the stage with new ballet, contemporary and modern dance.
Celebrating its 25th anniversary, the Vail International Dance Festival will take place July 28- August 10 at the Gerald R. Ford Amphitheater in Vail and the Vilar Performing Arts Center in Beaver Creek. Throughout the season, community events will be held in the streets and villages throughout the Vail Valley.
Under the leadership of Artistic Director and former NYCB Principal Dancer Damian Woetzel, the 2013 Vail International Dance Festival will host a total of 11 performances. The event's spirited atmosphere transforms Vail into a culturally rich environment that presents a fresh, exciting way to celebrate dance.
For more information on the 2013 Vail International Dance Festival, visit www.vaildance.org. Tickets for Now: Premieres Hosted by Damian Woetzel are on sale now. Purchase tickets online or by phone at 888.920.ARTS (2787).
Photo: Keigwin + Company dancers Emily Oldak and Gary Schaufeld. Photo courtesy of Keigwin + Company.