Apply to study with Suzanne Farrell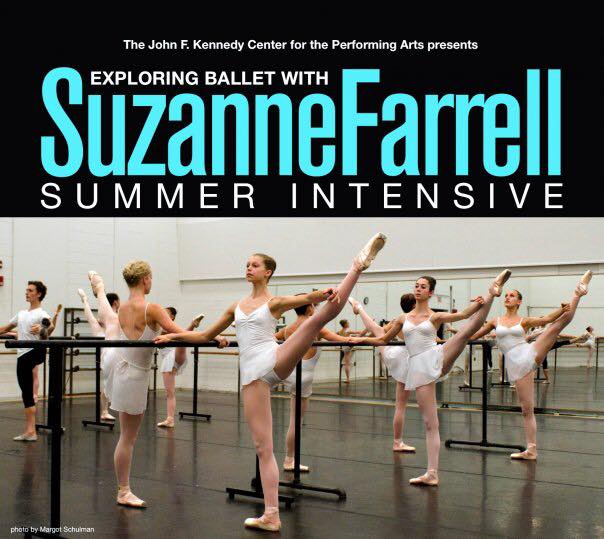 Applications now close on Monday, January 2 for dancers wishing to audition for the 2017 Exploring Ballet with Suzanne Farrell Summer Intensive.
Since 1993, ballet students from across the country have descended upon Washington D.C. every summer for three weeks of intense study with one of the most important ballerinas of the 20th century. The ballerina, Suzanne Farrell, is renowned for her career as a New York City Ballet principal dancer.
Students must be between 14 and 18 years old and must have at least five years of ballet training. The intensive will be held at the Kennedy Center from July 24 – August 12, 2017.
During the three-week period, dancers will take two ballet technique classes a day, six days a week, with Farrell. They'll also participate in a number of cultural activities to enhance their experience in the nation's capitol, including "museum visits, trips to historical landmarks and attending performances."
For more information, visit education.kennedy-center.org. To apply, click here.