Are you ready for a new year of dance?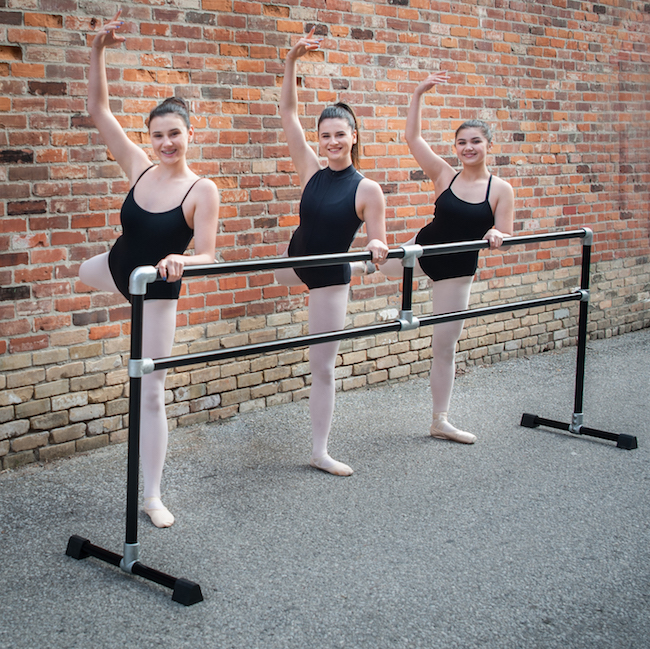 It's that back-to-school time in the U.S. and with that comes back to dance! Are you ready for your best dance year yet? Every August, Dance Informa helps you start your dance year on the right foot with our Back to School Guide!
Our Back to School Guide has everything you need to feel prepared. For preteen and teen student dancers, there are various dance fashions and footwear to shop – from Só Dança's Stretch Canvas Ballet Slipper and Half Shoe, to Eurotard's Striped Mesh Tank Leotard and Non-Run Convertible Tights, to Weissman's Halter Leotard with Mesh and Slip-on Jazz Shoe.
For baby ballerinas just starting out, this Bow Back Dress, Child Tank Leotard and designed-for-beginners Leather Full-Sole Ballet Shoe are perfect.
Teachers looking for new dance class music will be inspired by Jay Distributors and DanceClassMusic.com's new titles. David Plumpton's Smash Hits for Ballet Class CD is filled with danceable arrangements from popular TV show theme songs.
Tap students and teachers will be undeniably drawn to Miller & Ben Tap Shoes. These handmade shoes are elegant and comfortable, and they come in 10 models and 50 leather colors and patterns.
Studio owners will get excited to learn about new software solutions through ClassJuggler Dance and The Studio Director, plus Boss Ballet Barres' free-standing dance and fitness barres, Backdrops by Charles H Stewart's scenic design products, and Royal Academy of Dance's certification and degree programs for dance teaching.
When it comes time to bedazzle spirtwear this season, Monogram That! is ready to be your go-to service!
Finally, when planning upcoming dance travel this year, whether to conventions, workshops, auditions, intensives, conferences or competitions, don't forget to rock your Solar Brand backpack and Glam'r Gear's Changing Station Ultimate Dance Bag.
View Dance Informa's Back to School Guide now at Danceinforma.us/back-to-school-guide.
For advice, read our Back to Dance Survival Guide in our latest edition at www.danceinforma.com!
Photo: Dancers stand at Boss Ballet Barre's 10-Foot Extended Boss Barre Pro. Photo courtesy of Boss Ballet Barres.
---