Artlab J's Virtual Classes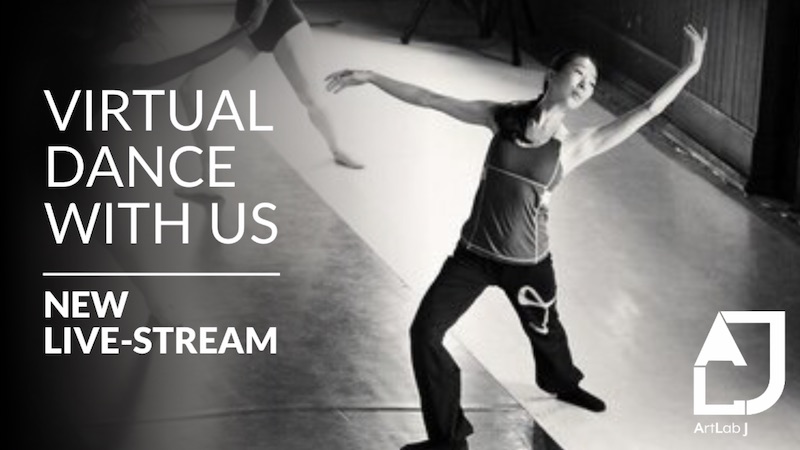 Check out the robust new programming as ARTLAB transition into the world of virtual dance. All classes will be offered with the option of taking the class during the scheduled live-stream time via Zoom or you can request a link of the recorded live-stream to take at your leisure.
They will also have lots of extra content for all ages that will be updated often such as, but not limited to, stretch and strengthening and improvisational activities, plus some fun ones for the little ones, which you can choose to have access to through Google Drive.
Zoom for Live-Stream: You will need to be able to access the app Zoom from either your computer, iPad, tablet, or phone.
Zoom for Web Browser: https://zoom.us/join
Zoom for Download: https://zoom.us/download
Recorded Live-Stream: This will be a Google Drive link that has been made shareable to your email to give you access.
Class Options:
Drop-in 30 minute class $8
Drop-in 45-minute class $10
Drop-in 60-minute class $12
Unlimited Family Access Monthly $129
Extra Content $20
CLICK HERE FOR SCHEDULE AND TO REGISTER! http://www.artlabj.com/virtual-classes