Ashley & Chris say goodbye on So You Think You Can Dance.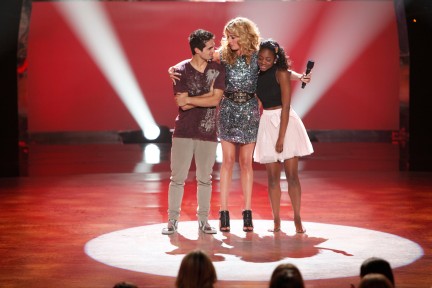 The morning after their eliminations Ashley and Chris shared the highs and the lows of their So You Think You Can Dance journey.
Ashley, how did you feel about your last routine on the show – the salsa?
I actually loved the salsa. I didn't really think of it as 'we were doomed'. I thought of it as another challenge. We were lucky to be given another challenge and to be able to dance again. It was a good experience.
Chris, you took a cram session of dance styles just before the show started. What was it like to tackle dance styles so far from your comfort zone?

Yes, I did. I was trying to get as much training in every style as I could. I found some ballroom teachers that gave me a cram course. We did an hour of ballroom for six or seven days straight and they tried to teach me a little bit of the basics in everything. But unfortunately, salsa isn't really, technically, one of the main ballroom types, so we never touched salsa. I walked in without any sort of preparation for that. But it was okay. It was definitely a lot of fun doing it.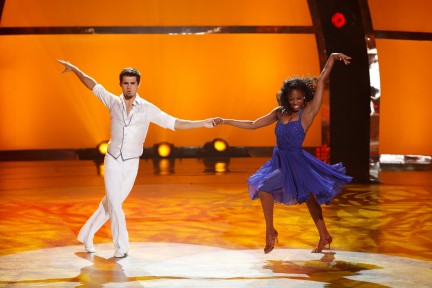 Ashley, your dance style is pure and organic. Did you feel like there was any pressure to portray yourself in a sexier manner in order to fit in with the other female contestants?
Definitely not. I came into this knowing who I was and I told myself to never change no matter what. I'm always going to be me and how I dance is pretty much like my personality.
Ashley, Nigel said he hadn't seen you peak yet in the competition. Did your elimination come as a surprise to you?
I think, in this kind of competition you have to stay on your game at all times. You can never really slack off. So I think they just wanted more. I appreciate that. That's a compliment. I didn't really think of it as a negative thing.

Chris, you were in the bottom three with Ricky twice. Were you surprised to be eliminated over Ricky? Did you see it coming?
I think the main difference between me and Ricky would have to be his technical training. Ricky took a different journey through life. He has so much under his belt. I think the judges feel that he's going to be able to pick up some of that choreography in the future better than me, because of all the training her has. I definitely didn't see it coming. But I tried to prepare myself, either way. I went out there, and I think we both gave amazing solos. I think we both worked really hard in every single routine that we had.
What's the greatest thing you learned about yourself from the show?

Chris
I think the greatest thing I learned is how much more I have to offer. When it comes to dancing it's a really tough journey. There's a lot of competition and there's a lot of obstacles you've got to fight as far as injury and just constantly working hard. I didn't realize how much I could put out and be challenged. I feel like I can do anything as long as I just keep pushing forward.

Ashley
I feel like I have grown as a dancer in every way. I feel like I have more confidence as a dancer. I'm not really nervous to try anything new now. I feel like I can tackle anything, any style of dance. I'm grateful for it.
Chris, do you have any plans to go back to school or are you going to be pursuing dance full-time?
At the moment, I'm going to be pursuing dance. I'll probably be doing some online classes to try to continue my education. In general, it's always good just to keep learning. I'd like to have a backup plan. But right now dancing is definitely my main focus.
Ashley, what are your plans for the near future?
I definitely want to dance. No matter what, dance will always be a part of my life. I think this is just a great opportunity and a beginning of great things. Right now I'm pretty open. I'm just trying to see where this is going to lead me.
Photos: Adam Rose/FOX