Aszure Barton & Artists Tour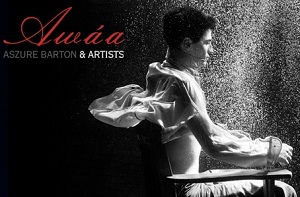 Aszure Barton & Artists are back in the studio this week in preparation for the upcoming fall tour. They hit the road in two weeks with performances in Austria, Arizona and many cities across Canada. The company will be performing two works, Awáa and Busk, as well as taking master classes.
Check out this behind-the-scenes look at the creation of Awáa. The work recently premiered at the Canada Dance Festival in June, 2012.