Ate9 to premiere 'a blind LAdy'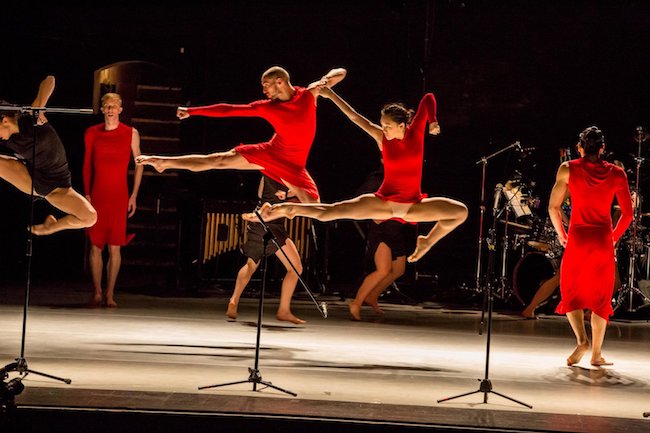 Ate9, one of Los Angeles' most visceral and probing dance companies, makes its Wallis Annenberg Center for the Performing Arts debut with two gripping works by Artistic Director/Choreographer Danielle Agami, including the world premiere of a blind LAdy, featuring the live vocals of Spanish indie-pop singer/songwriter Lourdes Hernández (a.k.a. Russian Red), on Friday, February 15 and Saturday, February 16 at 7:30 p.m. Also featured is the full-length calling glenn, rooted in Gaga movement and incorporating the imaginative music of renowned Wilco percussionist Glenn Kotche, who will perform live onstage with 10 dancers as they expose "the complexities of intimacy and communication within personal, daily routines" (KCET Artbound).
A compelling local treasure blazing with innovation, Ate9 captivates with its thought-provoking work. Agami, noted for her electrifying movement, surprising sense of humor and impeccable craft, has been hailed as "choreography's It girl" (Los Angeles Times). Kotche, in addition to his Grammy-winning rock career, has composed music for such ensembles as Eighth Blackbird, Silk Road Ensemble, Kronos Quartet and Bang on a Can All-Stars. Hernández, a native of Madrid, was deemed a musical "revelation" (El País) and named Best Spanish Artist of the Year by MTV in 2011.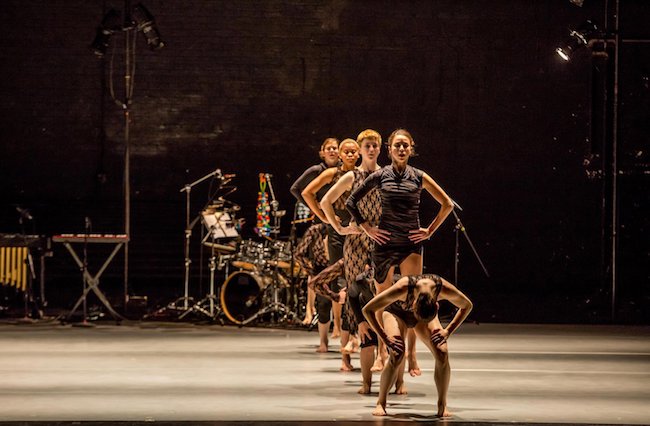 a blind LAdy reveals Agami at her sharpest and most profound as she brings vision to the insecurities and absurdities of living and working in L.A. The captivating presence of the Ate9 dancers provides a transformational energy to Agami's insightful movement and partnering while the vocal sweetness of Indie-pop singer Lourdes Hernández offers a compelling backdrop to a stage lit by world-renowned lighting designer Avi Yona Bueno of Batsheva Dance Company. More than just another work of dance, a blind LAdy is promoted as meaningful contemporary theater.
calling glenn, Ate9's first collaboration with Kotche, captivates audiences with Agami's choreographic blend of brilliant strength, nuanced physicality and humor that inspires the imagination. The work flows seamlessly through rich visual and audible atmospheres created by Kotche's live sound generation as the dancers embody a rare presence filled with surprising moments of personal honesty and insight. calling glenn is a uniquely balanced collaboration of sound and movement that tells a fresh and contemporary narrative inspired by life's exhausting common rituals and desires.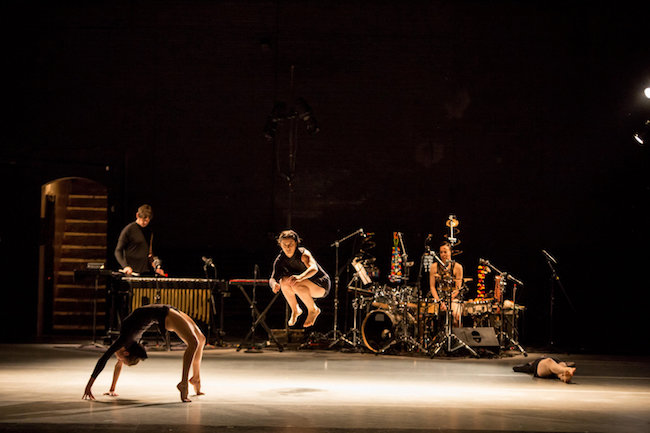 "The bold and evocative work of Ate9 has invigorated audiences since its inception," says The Wallis' Artistic Director Paul Crewes. "We are very pleased to be bringing the company to The Wallis for the first time."
Ate9, founded in 2012 by Agami, creates experimental works that re-imagine the role of dance in the community. Single tickets are $29-$89. Visit TheWallis.org, call 310-746-4000, or stop by in person at the Ticket Services Office in Beverly Hills.
Photos: Ate9 Dance Company in calling glenn. Photos courtesy of Ate9.