Atlanta Ballet announces China Tour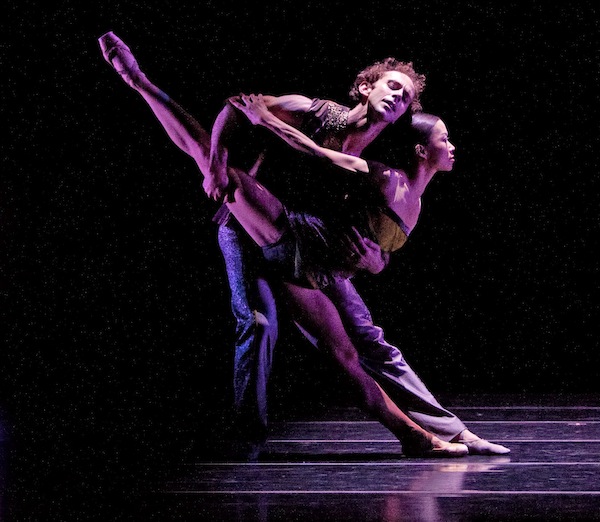 A special addition has been made to Atlanta Ballet's 2013-14 performance season. The 84-year-old company has announced that it will now begin its upcoming season with a two-week tour to China – its first major international tour in more than 10 years.
Atlanta Ballet Artistic Director John McFall shared the news during the company's "Welcome to the Season" event in late September, announcing the company will join 11 other companies from around the world for China's inaugural "International Ballet Season" hosted by the National Ballet of China.
Atlanta Ballet will be represented by 19 of its 26 professional dancers as it departs for the tour on Tuesday, October 29. The engagement will include seven performances at various venues throughout Beijing, China. The company's return is scheduled for Monday, November 11.
As the sole representative from the United States, the company has titled the program "Atlanta Ballet presents Dance from America," which will feature four distinct works chosen to reflect the company's broad repertoire and the versatility of its artists: the pas de deux from George Balanchine's patriotic Stars & Stripes, Christopher Wheeldon's neo-classical Rush, Atlanta Ballet resident choreographer Helen Pickett's Prayer of Touch, and the wedding night pas de deux from Stanton Welch's Madame Butterfly.
"We are honored to have the extraordinary opportunity to visit China and represent our city and state abroad," McFall said. "The birth of this festival speaks volumes about the energy, enthusiasm and vision of the Chinese dance community, and we are thrilled to be at the forefront of the movement.
"We are also looking forward to being a part of the rich exchange of ideas and culture. I'm positive that our time there will impact the company in profound ways, and it's inspiring to know that we'll be able to bring those experiences back to our patrons."
McFall has been a proponent of touring since joining Atlanta Ballet in 1994. However, travel slowed in recent years as the company focused more on projects and affairs at home. The China engagement will be the company's first major international presentation since performing McFall's Peter Pan in London in 1999 – the centerpiece for the Royal Festival Halls' Millennium Celebration. Despite the hiatus, touring has remained a priority. Strategic touring has now become a major component of Atlanta Ballet's current five-year plan, which was adopted in 2010.
"This opportunity couldn't have come at a better time for the organization," said Atlanta Ballet Executive Director Arturo Jacobus. "The company has evolved significantly since our last trip overseas, and we feel poised to reintroduce ourselves to the international dance community. The last five years, especially, have allowed us to strengthen our foundation as an organization and sharpen our focus artistically. We've brought the world to Atlanta, now it's time to once again share Atlanta Ballet with the world."
Although this will be Atlanta Ballet's first trip to China, the company will join a long list of representatives from the city and state that have traveled east.
The relationship began in 2006 when then-Atlanta Mayor Shirley Franklin and the Metro Atlanta Chamber of Commerce traveled to China on a global outreach mission to raise awareness of the region in the market. The trip was a success and interactions and visits have remained frequent since.
"I am pleased that Atlanta's relationship with China continues to flourish and that Atlanta Ballet will represent our great city and nation during their performances in Beijing," said Mayor Reed. "I salute Atlanta Ballet for participating in this cultural exchange that will continue to foster our relationship with China."
For more information on Atlanta Ballet's tour to China, visit www.atlantaballet.com/touring.
Upon returning from China, Atlanta Ballet will officially begin its 2013-14 season in December with Atlanta Ballet's Nutcracker at the Fabulous Fox Theatre. The season will continue in February at the Cobb Energy Performing Arts Centre with the Atlanta Ballet premiere of Jean-Christophe Maillot's Roméo et Juliette, followed by Modern Choreographic Voices in March, Hamlet in April and MAYhem as the season finale in May.
Photo: Helen Pickett's Prayer of Touch being presented in 2013 by Atlanta Ballet. Photo by Charlie McCullers.