Atlanta Ballet Artistic Director to bid adieu
Atlanta Ballet Board of Trustees Chair Allen W. Nelson announced today that Artistic Director John McFall will end his tenure with the organization after what will be 21 years at its helm. His last day will be June 1, 2016.
McFall, who joined Atlanta Ballet in 1994 as the organization's third Artistic Director, is credited with transforming the oldest ballet company in the nation from a respected regional troupe to one of the most inventive and boundary-pushing dance organizations in the industry, attracting talent and spectators from around the world.
Under his leadership, Atlanta Ballet has experienced unprecedented growth on and off stage. His legacy with the institution will be marked by box-office blockbusters—such as Michael Pink's Dracula, Jean-Christophe Maillot's Romeo et Juliette and his own Atlanta Ballet's Nutcracker—and adventurous collaborations, like the 2002 venture Shed Your Skin with Grammy Award-winning rock duo Indigo Girls and the 2008 world premiere big with Grammy Award-winning artist Big Boi of the Atlanta-based hip-hop group Outkast.
He'll also be remembered for the international tours he facilitated, including the company's debut in London performing his enchanting Peter Pan as the centerpiece of Royal Festival Hall's millennium celebration and, more recently, the company's two-week tour to China, where it performed as the sole representative of the U.S. for the country's first "International Ballet Season" hosted by the National Ballet of China.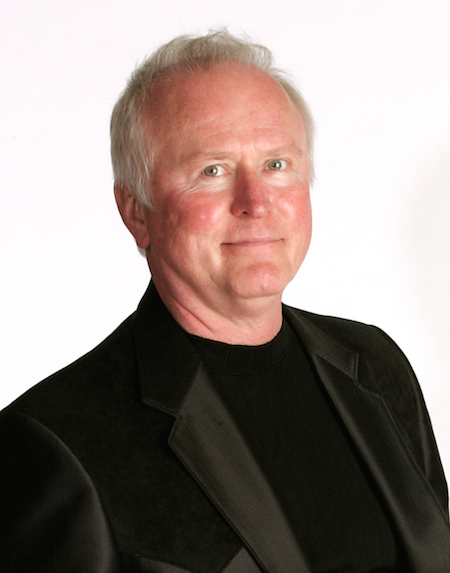 Plus, McFall will be honored for his commitment to the community, exemplified by his founding of Atlanta Ballet's Centre for Dance Education. The Centre, which was launched in 1996, boasts more than 1,200 students in its enrollment division and reaches more than 60,000 students and adults through its community programming and is regarded as one of the top training facilities in the country.
The McFall era also includes the company's most successful fundraising effort to date, the "Choreographing Our Future" capital campaign, which resulted in a historic $20.7 million dollars in funds, and the opening of the organization's state-of-the-art headquarters on Atlanta's burgeoning Westside.
Atlanta Ballet will honor McFall and his contributions throughout the 2015-16 season with a series of special events, beginning with a celebration around the 20th anniversary of Atlanta Ballet's Nutcracker, the first production he created for Atlanta Ballet as Artistic Director and arguably one of his greatest contributions to the company's repertoire.
McFall reflected on his ambitious and eventful tenure: "I've had the privilege of leading Atlanta Ballet as Artistic Director for more than two decades. It has been an extraordinary experience and adventure. The 2014-15 season was the crown jewel of my tenure artistically. We brought the curtain up on some of the most astounding and exhilarating works the dance world has to offer. The Atlanta Ballet Centre for Dance Education, which I founded in 1996, thrived as well, fostering the next generation of professional artists."
"But what I'm most proud of are the dancers of Atlanta Ballet, individuals who I selected, mentored and helped to develop into the unique and remarkable artists they've become," he continued. "They are the most versatile dancers to be found anywhere, bringing you repertoire created in our studios as well as from around the world."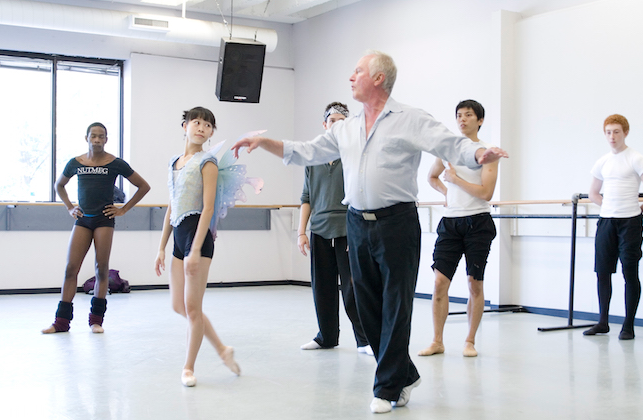 "I also salute our artistic associates – the Atlanta Ballet Orchestra, our production team, our costume makers, designers and builders. Finally, and most importantly, I'd like to recognize the citizens of Atlanta – our patrons, board of trustees, donors, staff, and volunteers. It takes a community to build an illustrious arts organization and Atlanta has given me the support to build a company that is today recognized as a leader in the dance world."
McFall stated that he chose to step down now because he's at "the peak" of his accomplishments and is "proud of that legacy."
McFall said, "It is time for another inspired individual to bring his or her vision to this wonderful company. My family and I have been considering moving to Europe for quite some time, and my lovely wife Paige has recently identified an opportunity in Amsterdam that I support with enthusiasm. So I will say 'au revoir.' Atlanta Ballet is in my heart, and always will be."
Trustee Chairman Nelson applauded him for his work at this organization. "Atlanta Ballet would not be the world-class institution it is today without John McFall and for that we are forever grateful. Over the past two decades, John has challenged us all to take risks and be adventurous on our journey to create a distinct artistic profile for the company. It has been a thrilling and successful ride."
Nelson noted that it's McFall's "vision and leadership" that testifies to a successful future. "It is because of him that we are able to confidently chart our next steps," he noted.
Furthermore, Nelson added, "But, while it is easy to mention the tangibles, it is the intangibles of John's career that have made this organization such a special place. Family and community have always been paramount to his mission and vision and those values will remain at the heart of John's lasting legacy with Atlanta Ballet."
McFall will continue to perform all Artistic Director duties for the organization until his departure in June 2016. The Atlanta Ballet Board of Trustees will form a search committee to conduct a national and international search for the organization's next artistic director.
Photos: John McFall with dancers in Peter Pan rehearsal in 2007. Photos by Kim Kenney. Headshot by Charlie McCullers.