Atlanta Ballet in three company premieres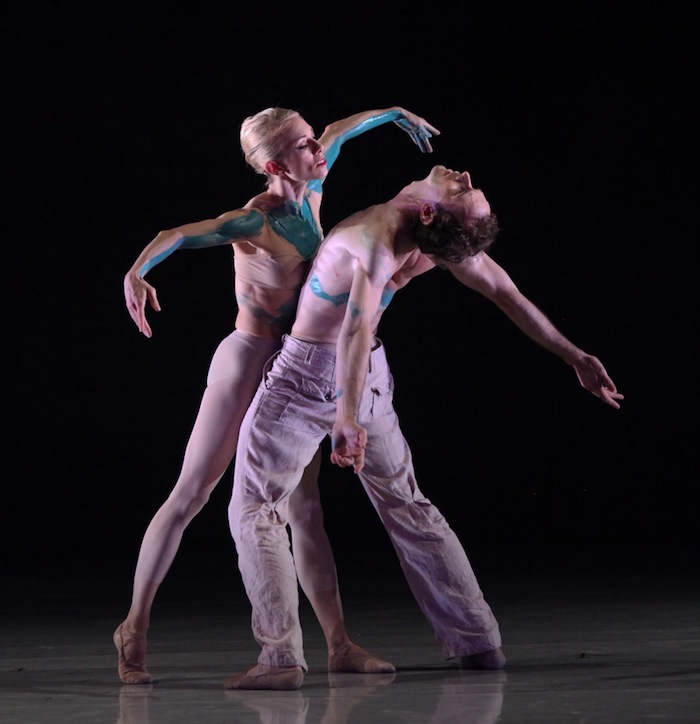 For one weekend only, on March 21-23, Atlanta Ballet will present three unique works by three dynamically distinct choreographers at the Cobb Energy Performing Arts Centre for its Modern Choreographic Voices (MCV) production.
MCV is an evolution of the program created by Atlanta Ballet in 2010, titled then Ignition: New Choreographic Voices. Over the past four seasons, Artistic Director John McFall has molded the program into a barometer of what's new and exciting in the dance world, presenting new works by up-and-coming artists as well as premieres by modern day greats.
This season's production will feature two of ballet's most recognized and well-respected living dance makers – Ohad Naharin and Alexei Ratmansky – joined by Atlanta Ballet's own Tara Lee, veteran company dancer and budding choreographer who'll represent the young, emerging artistic class.
An Atlanta Ballet premiere, Alexei Ratmansky's Seven Sonatas will demand precision and stamina from dancers as it features fast choreography full of power and force. A six-dancer work that has become a hallmark for the Russian dancer-turned-choreographer, who, at 45, has already become an icon in the ballet world, Seven Sonatas has been described by critics as "remarkable," "miraculous," "spellbinding" and an "indelible imprint of beauty." Ratmansky might be best known as the current artist-in-residence at American Ballet Theatre in New York, but he is also renowned for reviving one of the oldest ballet institutions in the world – the Bolshoi Ballet.
Next, the world premiere of Atlanta Ballet dancer Tara Lee's the authors will be presented. Lee made her choreographic debut with Sixteen String in 2003. Created for an Atlanta Ballet choreographers' workshop, Sixteen String was handpicked by McFall for the company's next season. In 2004, McFall offered Tara another opportunity, which led to the creation of Poem, a dramatic duet that she danced with a fellow company artist to the music of Jeff Buckley. Subsequent commissions include two works for Emory Dance Company; a Margaret Mitchell-inspired duet for Georgia Public Broadcasting; and three works –The Akara, Mind Myself and En Route – commissioned for Atlanta Ballet's Wabi Sabi. Pavo, her most recent Atlanta Ballet work, premiered in 2012's New Choreographic Voices.
Her new work, the authors, is an examination of human relationships inspired by the idea that adjusting one's focus can reveal a larger truth. The concept is illustrated through an abstract narrative danced by five dancers, each "authoring" their parts in a story the audience will see unfold on stage.
To round out the mixed bill, Atlanta Ballet will present Ohad Naharin's Secus, the company's second work with the internationally-heralded choreographer. Naharin, a native of Israel, is a protégé of ballet legend and mother of modern dance Martha Graham. He, himself, is now one of the most unique contemporary voices in dance, employing a movement language – known as "Gaga" – that strips the formality and barriers of traditional dance away in favor of a more organic, sensory dance experience.
Atlanta was introduced to Naharin and his signature style last season with the crowd-favorite Minus 16. Like Minus 16, Secus is an infectious, fast-paced piece that requires the dancers to rely on their technical skill as well as their athleticism. The physically-demanding work is set to an eclectic mix of music that includes artists such as Chari Chari, Kid 606+Rayon, Kaho Naa, Pyar Hai, Seefeel and the Beach Boys.
Atlanta Ballet's Modern Choreographic Voices opens Friday, March 21 and runs for four performances at the Cobb Energy Performing Arts Centre, located at 2800 Cobb Galleria Parkway in Atlanta. Tickets start at $20 and are on sale now. To purchase tickets, visit www.atlantaballet.com or call 404-892-3303.
Photo: Atlanta Ballet dancers John Welker and Christine Winkler in Tara Lee's Pavo for the New Choreographic Voices program in May 2012. Photo by Charlie McCullers, courtesy of Atlanta Ballet.