Atlanta Ballet to open new location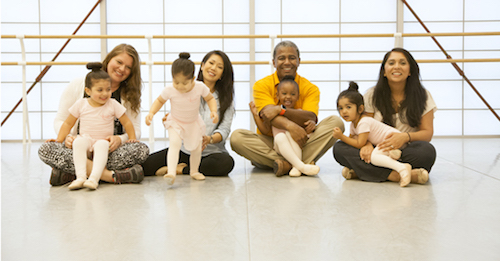 The Atlanta Ballet Centre for Dance Education is opening a brand new location in the Amsterdam Walk complex off of Monroe Drive this month. Named the Virginia-Highland Centre and located at 500 Amsterdam Avenue, this studio will serve the Virginia-Highland and Morningside communities.
Construction got underway at the Virginia-Highland Centre earlier this year and Atlanta Ballet has plans to offer a full range of Creative Movement (Mommy & Me through AIV), Student Division (levels B through BV), and Adult Open Division classes there.
For more information or to keep tabs on this new location's opening day, visit http://centre.atlantaballet.com.
If you are interested in registering your child, email admissions@atlantaballet.com or call 404-873-5811 x 225.
Photo: Participants in a Mommy & Me class at Atlanta Ballet. Photo by Kim Kenney, courtesy of Atlanta Ballet.