Atlanta Ballet unveils 2013-14 season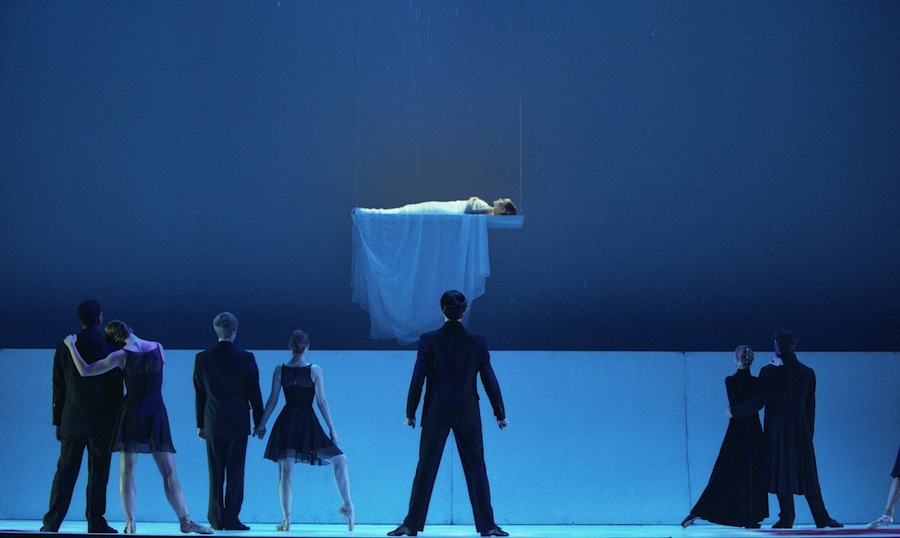 The artistic evolution of Atlanta Ballet (AB) continues as the company reveals another season of dynamic dance and provocative premieres by some of the world's most inventive and in-demand choreographers.
The 2012-13 season was a vibrant blend of company favorites and daring new works, but the 2013-14 season promises to push the limits even further as it takes another grand leap in defining itself as a company to reckon with.
"Something is happening at Atlanta Ballet, and audiences should take note," said Atlanta dance writer Cynthia Perry in a 2013 performance review.
The new season will be marked by company debuts such as the sophisticated retelling of Shakespeare's Romeo and Juliet (titled Roméo et Juliette) by Les Ballet de Monte-Carlo's Jean-Christophe Maillot. The full-evening ballet was most recently performed by Seattle's Pacific Northwest Ballet (PNB) and opened to stellar reviews.
Atlanta Ballet's program of edgy, contemporary dances will return in March, highlighted by another premiere from Israeli choreographer Ohad Naharin. Naharin's 2013 contribution to the AB season was the audience hit Minus 16. This time the dancers will go Gaga with Naharin's Secus – the second work in a three-year partnership with the choreographer.
Atlanta Ballet will also present another modern interpretation of a Shakespearian classic, the return of Stephen Mill's emotionally-charged Hamlet in April. In May, for the season finale, Atlanta audiences will witness two new works: a world premiere by AB's new Resident Choreographer Helen Pickett, inspired by the Tennessee Williams's play Camino Real, and a debut by current AB company dancer Tara Lee.
"It's always exciting to announce a new season, but one of this caliber is truly exhilarating," said Atlanta Ballet Artistic Director John McFall. "We'll be representing some of the most notable choreographers from around the world, while continuing to foster new talent and usher in the next generation of dance makers. This season embodies our commitment to create a distinct artistic profile for Atlanta Ballet. Our dancers have never looked stronger, and we are proud to bring compelling performances of extraordinary works to our audiences."
For more information on Atlanta Ballet's 2013-14 season, call 404-873-5811 or visit www.atlantaballet.com.
Photo: Atlanta Ballet performing Stephen Mill's Hamlet. Photo by Charlie McCullers, courtesy of Atlanta Ballet.