Atlanta Ballet weaves new tricks, special effects into 53rd annual 'Nutcracker'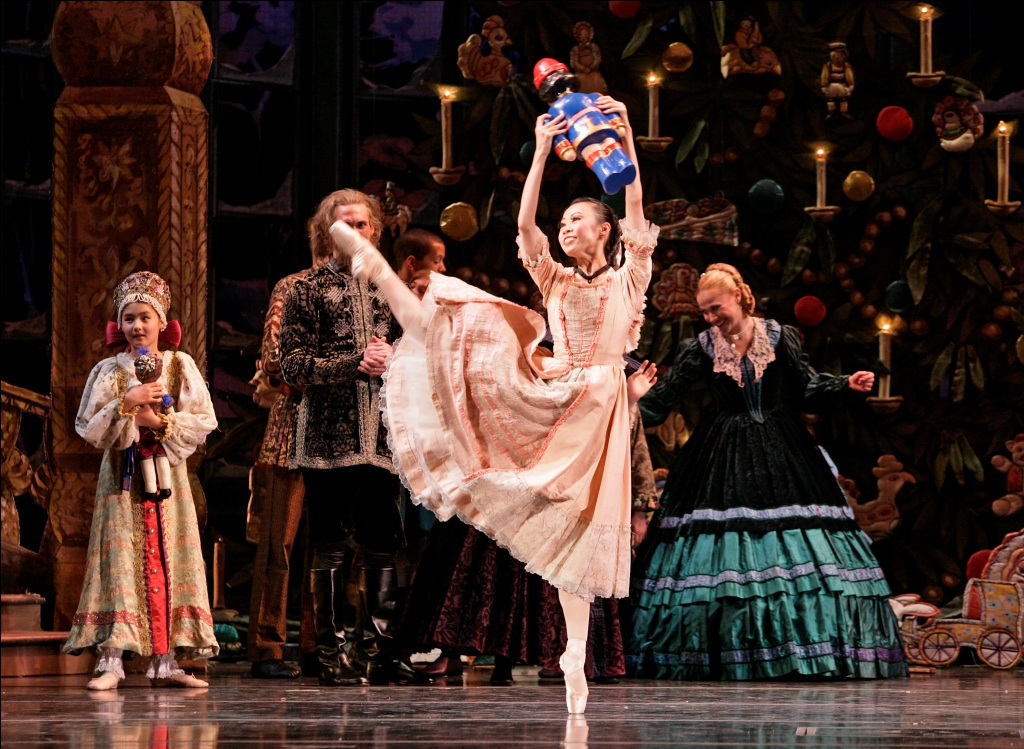 Atlanta Ballet will give new meaning to "the magic of the holidays" this December as Artistic Director John McFall ups the ante by adding master illusionist Drew Thomas into the mix for the company's 53rd production of Nutcracker.
The whimsical holiday tale that follows young Marya's unbelievable adventure with her handsome Nutcracker Prince will now have even more thrills and surprises as Thomas, a popular magician from "America's Got Talent," deftly introduces new illusions and special effects.
Since recreating Nutcracker in 1995, McFall has updated the production every year to keep it vibrant and fresh. This year he has completely reimagined Act 1, including the famous "party scene," with new choreography, new characters and, of course, more magic. McFall has also invited the students from the Atlanta Chinese Dance Company back after a three-year hiatus to perform the "Chinese variation" in Act 2.
"For five decades now, Atlanta Ballet has been presenting Nutcracker, and we've become a holiday tradition for many families in Atlanta," McFall said. "It's an honor, but also a great responsibility. Each year we want to make sure we preserve the tradition, but also keep the magic and the mystery alive. We are thoughtful about each change we make and confident that it will ultimately make for a more enchanting experience. The decision to add real magic and illusions was an easy one. Drew is an amazing talent and with him we've been able to let our imaginations run wild and take Nutcracker to the next level."
Thomas actually began his professional career with McFall more than 20 years ago. McFall, who was then artistic director at Columbus, Ohio's Ballet Met, gave Thomas his first gig right out of high school, commissioning him to create the magic for the company's Nutcracker.
Since then, Thomas has offered his expertise to companies such as Six Flags, Sea World, Royal Caribbean Cruise Lines and the NBA's Orlando Magic, earning the praise of many industry insiders, including Jim Timon, VP of Entertainment at Universal Studios Orlando, who hailed Thomas as "a rare creative and extraordinary talent." He was most recently a finalist on NBC's hit reality-TV series "America's Got Talent," becoming one of the show's most popular acts.
Now reunited with McFall, Thomas will pull even more tricks and surprises out of Herr Drosselmeyer's magic bag.
Yet, even with the new special effects, many parts of this year's production remain unchanged. There will still be more than 250 Atlanta area school children performing alongside the professional company, which will be the first chance for many of them to experience the magic of being on the Fox Theatre stage. Also, the Atlanta Ballet Orchestra and the Georgia Youth Choir will return for all performances.
Atlanta Ballet's Nutcracker runs for 20 performances Dec. 7 – 26 at the Fabulous Fox Theatre in downtown Atlanta.
Tickets start as low as $20 and are on sale now. For more information visit www.atlantaballet.com.
Photo: Peng Yu Chen. Photo by Charlie McCullers, Courtesy of Atlanta Ballet.