Atlanta welcomes new training center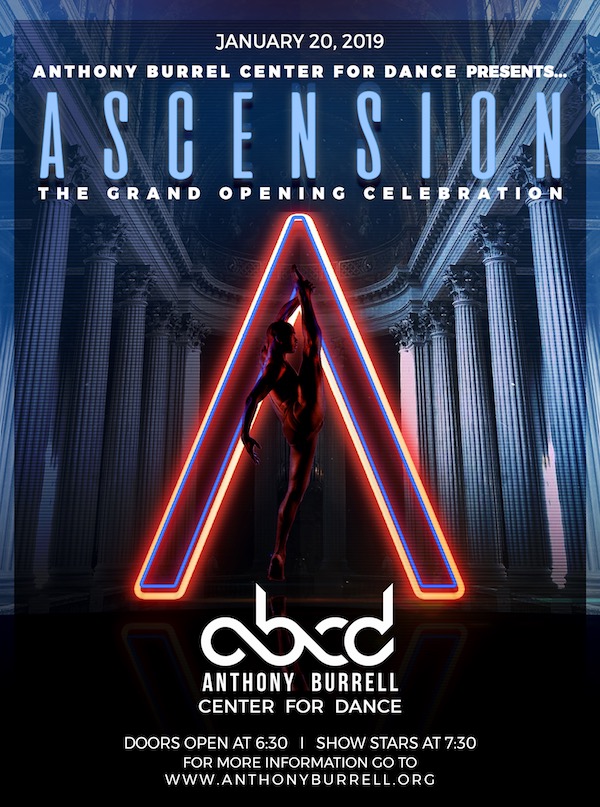 The Anthony Burrell Center for Dance (ABCD), a non-profit organization committed to expanding the reach of dance and theater, recently hosted its grand opening celebration and fundraiser, Ascension, on January 20 in Atlanta, GA.
Founder Anthony Burrell is a Philadelphia-born creative director, choreographer and actor. He's seen as the creative force on E! Entertainment for Mariah's World, Mariah Carey's Vegas Residency 1 to Infinity, Sweet Sweet Fantasy, Un-Silent Night Christmas and All I Want for Christmas at the Beacon Theater. Burrell is part of the artistic team behind Beyonce's Super Bowl 50 Halftime Show, MTV Awards (2016), Country Music Awards (2016), The Formation World Tour and countless music videos. He's won an MTV Video Music Award for "Best Choreography" in Beyonce's "Formation" and was nominated for "Best Choreography" in Beyonce's "Sorry."
As a sought-after choreographer, Burrell wanted to create an academy for young artists, one that would aid in their ascension to the ranks of professionally trained dancers.
"ABCD is a multi-faceted dance education center positioned to become Atlanta's premier dance institution and the 'go-to' rehearsal space of touring artists and dancers," Burrell said.
Located in the Inman Park area near downtown Atlanta, ABCD utilizes its associations with top choreographers, dance educators and industry professionals to help shape the arts with culture, diversity and rigor. In addition, ABCD will render special performances within school systems and for aging seniors.
Learn more about ABCD programs and providing scholarships here.